Analysis of bleaching oil
Date:2015-01-05 16:37:21 / News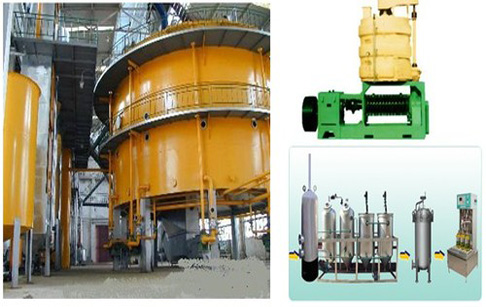 Solvent extraction equipment

As we know, bleaching oil is widely on market now. However, why? Following is analysis of bleaching oil, hope this can show you why we need bleach oil together.
Peroxide Value (PV) is used to determine the primary products of lipid oxidation reactions. PV of less than 3 meq/Kg indicates good oil quality.
Typically, oils with high saturated and mono-unsaturated fatty acid content are very stable. However, there is sufficient clinical evidence to support that saturated fat, trans fat, and cholesterol intake play some role in increasing cardiovascular heart disease risk. The American Heart Association recommends a healthy dietary pattern and lifestyle to combat heart disease, limiting trans fat consumption to less than 1% (or approximately 2 g on a 2,000-calorie diet) and saturated fat to less than 7% of total daily calories. It is very important that total calorie content of the foods is emphasized.
Blending is an effective method to formulate oils with desirable fatty acid composition (no trans and low saturated fatty acid content oils). HO RBO is an excellent product to formulate oil blends with high oxidative stability and healthy fatty acid composition.