Contact us
E-mail:market@doinggroup.com
Contact:Ms Sophia
TEL:+86-371-5677 1822
MOBILE/Whatsapp:+86-135 2662 7860
Skype:sophia.zang1
How to maintain leaching equipments?
Date:2014-12-23 16:11:33 / Cooking oil machine FAQ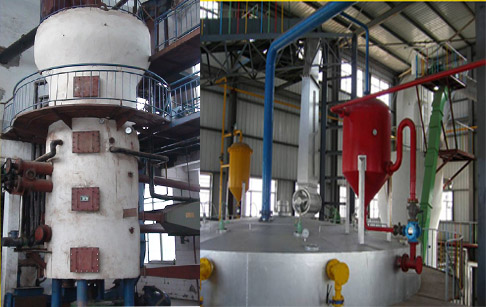 Oil solvent extraction workshop

Leaching equipments must be carefully maintained for longer service life as follows:
1. Leaching equipments must be kept clean; leaching workshop must be cleaned after each operation and there shouldn't be any dust on the surface of equipments.
2. If any malfunction in operation, then operation must shut down until malfunction found and cleaned.
3. In operation, leaching equipments must be lubricated in time for normal operation.
4. Service equipments termly to promote normal operation.
5. In maintaince, never try to strike equipments with hard tools.
6. Clean the greasy dirt termly(30-40days).
7. Condensers must adopt inspection twice per year and rinse once a year at least.
If you wanna to get more details about How to maintain leaching equipments? you can send E-mail to market@doinggroup.com. You can consult our professional engineer and specialized sales team with leave a message in below form.We will contact with you ASAP.You also can visit our factory in Henan,China.Get Detailed address.