restaurant oil recycling _ how to recycle restaurant oil?
In restaurant business, you go through a lot of cooking oil. It makes a mess, and it can clog up your drains if you don't dispose of it properly. Restaurant oil recycling is a great alternative because it causes less strain on your plumbing systems, and recycled materials can be reused. It's all about going greener.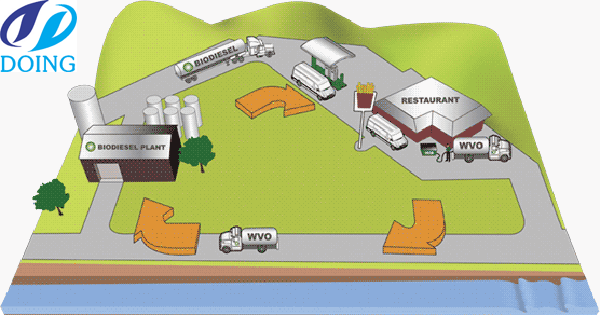 Restaurant oil cannot be poured down the drain because it can build up in the pipes, causing backups in your restaurant's plumbing, into local streets, and local sewage systems. This can pose a significant health and safety hazard in a restaurant environment.
And biofuel industry is on fire recent years, and restaurant oil collected is converted into products like biodiesel fuel and hydraulic oil.
In one word, collecting restaurant oil and donating it to biodiesel factory is the best way to recycle restaurant oil.


Prev Λ Current oil price trend soybean oil, palm oil and coconut oil NEXT ν Coconut oil price in 2014
If you wanna to get more details about restaurant oil recycling _ how to recycle restaurant oil? or the cost of related cooking oil machines , you can send E-mail to market@doinggroup.com. You can consult our professional engineer and specialized sales team with leave a message in below form.We will contact with you ASAP.You also can visit our factory in Henan,China.Get Detailed address.