How to make corn oil? corn oil process
Date:2014-12-20 10:16:27 / Cooking oil machine FAQ
Corn oil is also called corn germ oil. It is made from corn germ, which is at the base of corn kernel. The oil-richest part of corn is just corn germ.
Corn germ can be pressed by integrated screw oil press. This machine is one of the advanced oil presses. It can squeeze and filter oil at the same time with high oil yield and large capacity, labor-saving and energy-saving. The temperature is controlled automatically.
Smaller type screw oil press can also be used to press corn germ. It is with small size that covering little space. Screw oil presses are more suitable for medium-sized and small-sized grain and cooking oil processing factories or specialized households. The capacity ranges from 1-20 ton per day.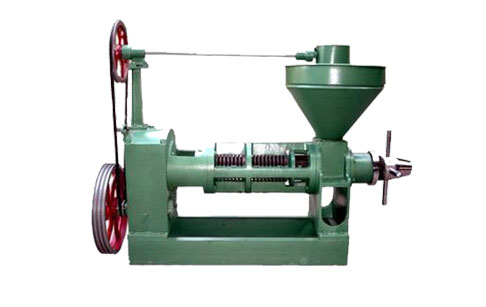 Screw oil press machine

After pressed by screw oil press, we get crude oil, which contains large amount of impurities, and it will become turbid at low temperature, not edible. Then corn germ oil refinery is needed now.