Tire pirolisis tire to oil machine
Date:2013-06-20 08:43:56 / Pyrolysis Plant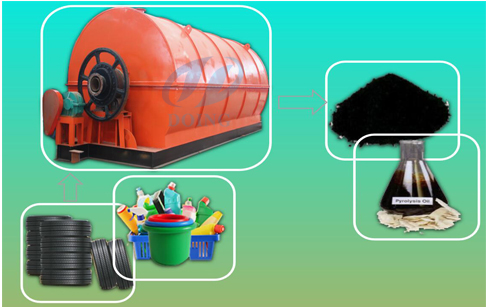 Tire pirolisis tire to oil machine

Tire pirolisis tire to oil machine is a new hot highly profitable green project, which can convert waste tires to treasure (45% fuel oil, 35% carbon black and 15% wire steel) Why more and more people are willing to invest this new project? As we all known, rubbish (such as waste tire, waste plastic, waste rubber, waste oil etc.) is increasing every day. How to dispose of the waste? At the same time, oil resources are decreasing every day.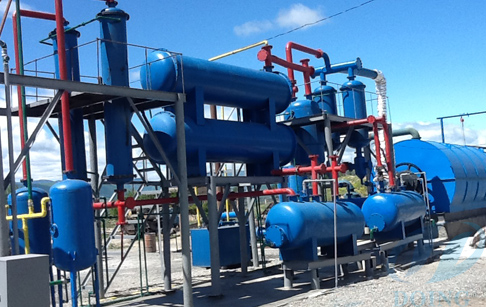 Tire pirolisis tire to oil machine

How to deal with the problem? We use green technology (pyrolysis and distillation) to recycle waste to oil resources. You may know that, during processing waste tires in the machine will produce waste gas, the waste gas can be returned to reactor burning as fuel. So it can save your cost, it is in accordance with the " turn the waste into wealth".


Moreover, the waste gas does not flow into the air, and protect the environment from polluting It is absolutely environmental friendly and can create great profits for you. Tire pirolisis tire to oil machine project is a very high profit new project. We have successfully installed more than 60 sets tire pirolisis tire to oil machine in different country, India, Iran, Pakistan, Poland, Macedonia, turkey, Albania, Malaysia etc.

Tire pirolisis tire to oil machine working process
1.Feed raw materials
The raw material can be waste tyre/waste plastic/waste rubber. Always feed by the auto feeder.

2.Pyrolysis
Include a reactor and catalyst room. Heat the reactor by coal/wood/oil/natural gas. This part will produce high temperature oil gas, the oil gas then flow into the next system.

3. Condensing
Oil gas come out from the reactor and catalyst chamber then cooling down in this part. Condensing system include condenser pipe, oil water separator, horizontal condenser and waste gas condenser. This will make the oil yield to the maximum.

4.Waste gas recovery
This part mainly deal with the gas that cannot be condensed. The whole process is very steady and high efficiency.

5. Discharge
After finished oil produce, the temperature of reactor can be cooled down, When the temperature falls down to 40 degree then carbon black can be discharged automatically by the way of anticlockwise rotate the reactor. The carbon black will drop into slag pool and then use screw conveyor to clean the slag pool. After discharging the carbon black.