Waste tires to oil machine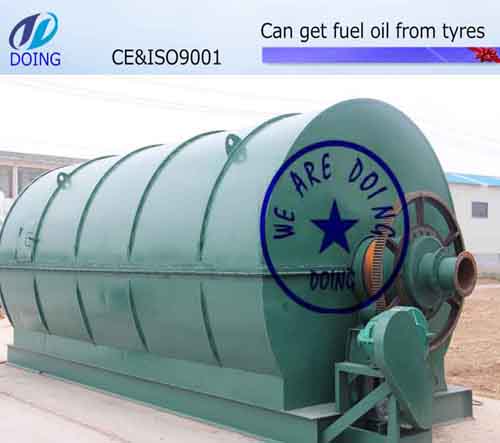 waste tires to oil machine
Waste tires to oil machine is a new hot highly profitable green project, which can convert waste tires to treasure (45% fuel oil, 35% carbon black and 15% wire steel) Why more and more people are willing to invest this new project? As we all known, rubbish (such as waste tire, waste plastic, waste rubber, waste oil etc.) is increasing every day. How to dispose of the waste? At the same time, oil resources are decreasing every day.
How to deal with the problem? We use green technology (pyrolysis and distillation) to recycle waste to oil resources. You may know that, during processing waste tires in the machine will produce waste gas, the waste gas can be returned to reactor burning as fuel. So it can save your cost, it is in accordance with the " turn the waste into wealth".
Moreover, the waste gas does not flow into the air, and protect the environment from polluting It is absolutely environmental friendly and can create great profits for you. This is a very high profit new project. We have successfully installed more than 60 sets machine in different country, India, Iran, Pakistan, Poland, Macedonia, turkey, Albania, Malaysia etc.
Prev Λ DY-1-5 tyre pyrolysis plant NEXT ν Doing waste tyre/tire pyrolysis plant
If you wanna to get more details about Waste tires to oil machine or the cost of related pyrolysis machine , you can send E-mail to market@doinggroup.com. You can consult our professional engineer and specialized sales team with leave a message in below form.We will contact with you ASAP.You also can visit our factory in Henan,China.Get Detailed address.