Tyre pyrolysis plant
Date:2013-06-19 22:23:08 / Pyrolysis Plant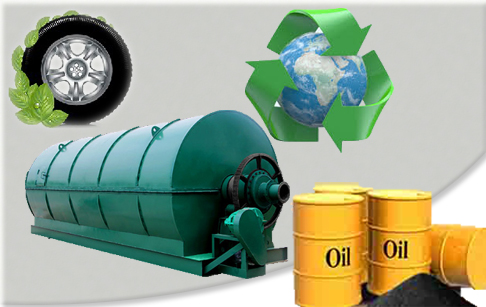 Tyre pyrolysis plant

Tyre pyrolysis plant adopt high technology, with many years experience and continuous research and improvement,the tyre pyrolysis plant can pyrolysis waste tyre to fuel oil ,carbon black and steel wire ,the final product can bring huge profti for you.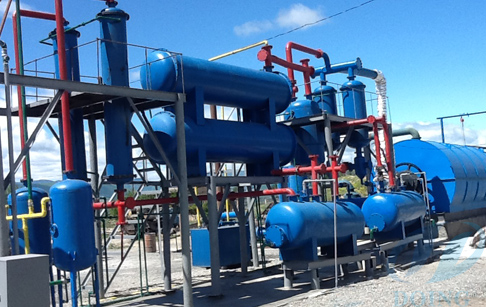 Tyre pyrolysis plant

Tyre pyrolysis plant is composed by 13 parts, which are reactor, transmission device, catalytic chamber, cooling tube, heavy oil tank, oil-water separator, condenser, light oil tank, safety device, vacuum system, dedusting system, draft fan, chimney.

The two keys of tyre pyrolysis plant are reactor and cooling system.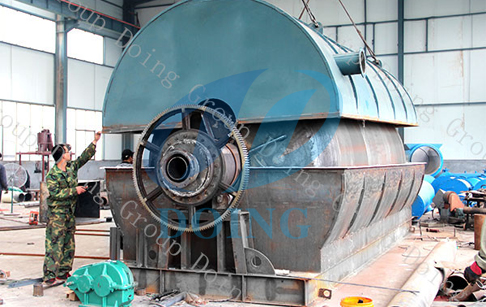 Tyre pyrolysis plant reactor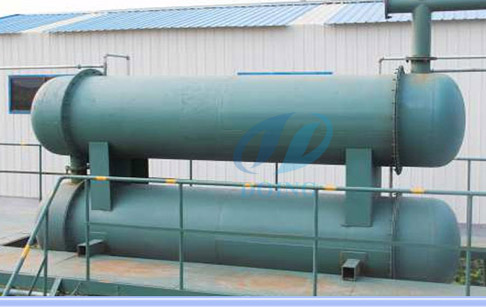 The cooling system of tyre pyrolysis plant

Reactor directly decides the machine's safety and service life. It is made by welded steel plate. So the quality of welding will have a direct impact on safety and service life. Therefore, we use automatic welding machine, X rays detection and heating treatment which will not only guarantee the quality of welding but also greatly improve working efficiency.

For cooling systems, there are two steps. Cooling pipe is the first step. The second is condenser. We have three condensers. And there are 57 pipes in one condenser. Diameter is 48mm for one small pipe. The heat exchanging area is about 13square meters for one condenser. So the total cooling area is about 40 square meters, which will guarantee you a high oil yield.

Materials and system advantages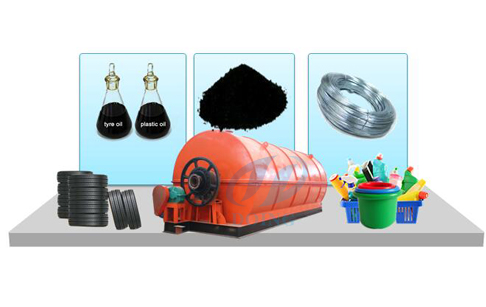 Tyre pyrolysis plant

Reactor
Using 245R、boiler plate 、the thickness is 16mm, welding for three time at the junction and reinforcing. Guarantee the quality and bigger bearing capacity.

Oil and water separator system

This is a safety device.
First,it can separate the oil and water,cause all we know oil is lighter than water.

Second.it can avoid the tail gas come back to the reactor.If the gas come back to the reactor,it will be very dangerous,it's the reason of explosion.

When the tail gas come back to the reactor,when you discharge the carbon,the oxygen also will come into,if the temperature is also very high,OK,the accident happened.

But if there is a separator,the tail gas will never come back to the reactor.

Vacuum System

a.A safe deivce,principle is very simple,
b.Use the moter and water pump
c.Keep the water rotating at a high speed,
d.Keep there is a vacuum,
e.Then can suck all the gas from reactor,before 100 degree,
f.Can suck all the steam,there will be no water in the oil.
g.And also if all the gas is sucked to the back,inside the reactor pressure will be negative,more safe.
h.Also the pyrolysis tempreture will be lower,can save energy.

| | |
| --- | --- |
| Place of Origin | Henan, China (Mainland) |
| Brand Name | DOING |
| Model Number | DY-1-5 |
| type | tyre pyrolysis plant |
| land require | 200 sqm |
| weight | 25 tons |
| length | 5500mm |
| colour | according to customer's request |
| modal | 5 tons |
| diameter | 2200mm |
| one batch time | 16 hours |
| welder | aoto-welding |
| Price: | FOB USD 35000.00~70000.00 / Set |
| Minimum Order Quantity: | 1 Set/Sets |
| Port: | Qingdao/Tianjin |
| Packaging Details: | according to customer's request |
| Delivery Time: | 20 days after deposit |
| Payment Terms: | T/T, Western Union |
| Supply Ability: | 10 Set/Sets per Month |
Fuel Oil (45% to 52%)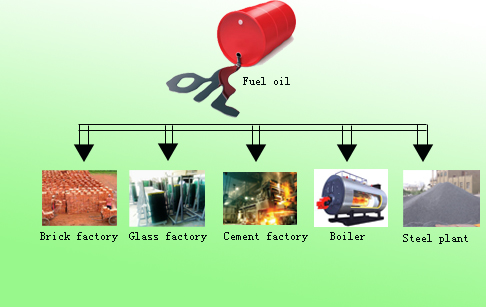 Fuel oil application

The main application of oil products produced by our tyre pyrolysis plant is the fuel oil that is wide used for industrial and commercial purposes. Such as power plant factory,glass factory,cement factory,ceramic fatory.

Exhaust gas (About 10%)
We get about 10% pyrolytic gases during pyrolysis process. The main component of this gases are methane (CH4), so we can not condense and store this gases. We use this gases to heat the reactor and we can use exceed gases for other heating application.

Steel Wire (12% to 15%)
The third product of tyre pyrolysis plant is steel wire, the quantity of steel wire is about 10% to 15% according to tyre quality. It is very easy to sell steel wire scrape in local market.

Carbon Black (30%)
The second product of tyre pyrolysis plant is carbon black. The quantity of carbon black is about 30% to 35% according to tyre quality. Carbon black can application to electric cable jacketing,black nylon bag,rubber additive