What are the features of winterization/fractionation workshop?
Date:2014-12-12 16:18:37 / Cooking oil machine FAQ
Features of winterization/fractionation workshop: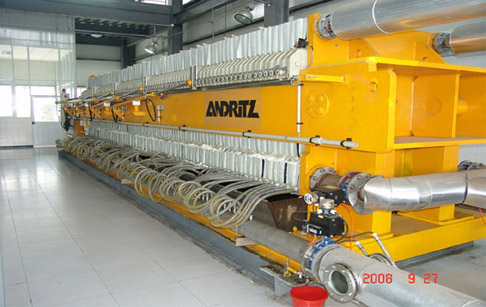 Filter machine

1. The technology we use in winterization/fractionation is lattest continuous dewaxing & fractionation technology, which can promote oil yeild, stablize oil quality, and reduce power cost.

2. According to freezing test, final product would not frooze in more than 36hours at 0℃, with better dewaxing effect and better oil quality.

3. Leaf filter used in dewaxing process can absorb waxiness and filter oil competely, while colth filter is worse in effenciency and instable in quality.

4. Membrane filter used in fractionation process can remove maxium waxiness and get best oil quality. Fractionation is only achieved in oils like palm oil, rice bran oil, etc, which is high in waxiness content.

5. The texture of equipments is mainly stainless steel, corrosion-resistant, with a longer service life, and stablize final oil quality.

6. Crystallizer with double coils can carry off most heat by crystallization; complete waste heat exchange system can mostly use heat resource and reduce consumption and cost.

7. PLC autonomous system is easy to operate, can make equipments running continuously and steadily, and also reduces labor cost.