6t-10t capacity waste tyre pyrolysis machine
Date:2014-12-11 15:36:26 / News
6t-10t capacity waste tyre pyrolysis machine description:

With the fast development of rubber industry ,rubbers are widely used in tire manufacturers in many areas of life . This research is the study of contaminants in the rubber , increasing the difficulty of decomposition ; this waste tyre is known as " black pollution" ,it is a great threat to the environment and bring us more and more serious. Relative to the developed countries, we still lack experience in handling pollution ; also a big problem in the capital and the market.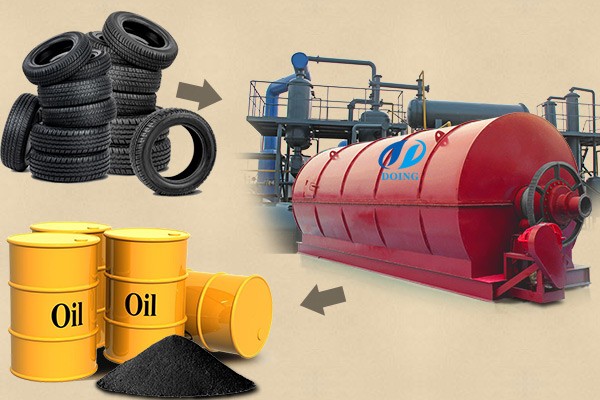 Tyre pyrolysis machine

Henan Doing Mechanical Equipment Co.,Ltd is proffessional supplier of waste tyre pyrolysis machine,waste plastic to oil plant , we have different capacity,such as 6t,8t,10t per day. Among these,10ton waste tyre pyrolysis machine is most popullar in abroad.
a>What kind of material can be process in waste tyre pyrolysis machine?
Tires ( OTR tires , truck tires, car tires, bycicle , etc. )

b>Heated material to heating pyrolysis machine:
Wood , coal, gas, oil
c> Waste tyre pyrolysis machine flow chart: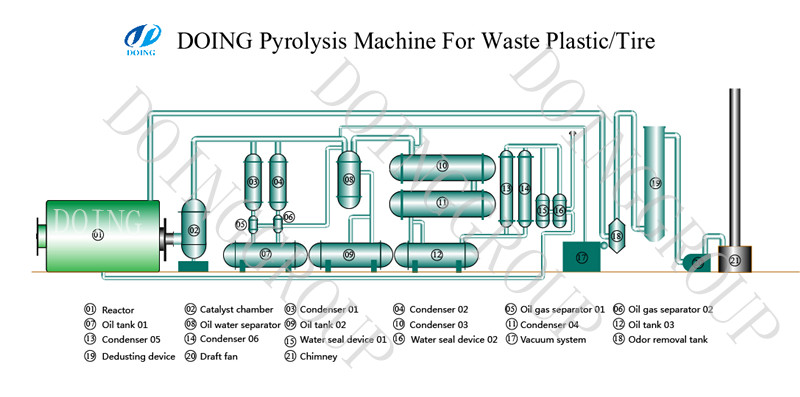 Waste tyre pyrolysis machine flow chart