Waste tire pyrolysis plant suppliers-DOING
Date:2014-12-08 18:48:31 / News
Welcome To Waste Tire Pyrolysis Plant supplier company-DOING

Henan Doing Mechinal Equipment Co., Ltd has 8 year experience on waste tire pyrolysis plant with supplying and installation Pyrolysis Equipment and Waste Tyre Recycling Plant. We also have our 3- manufacturing unit,biodiesel plant,edible oil production line, palm oil extraction machine etc . Moreover, This ISO 9001:2000 Company has introduced the most viable process for recycling plastic scrap and used tyre into fuel oil, carbon black, steel wire and gas. Our Eco-friendly technology is known for transforming over 10 billion squirrel away tyres around the world into energy. At our ultra modern infrastructure, we have been manufacturing a premium range ( 13 to 15/month) of recycling equipment. We are known for providing complete recycling solutions to clients with proven technologies. Along with this, we possess vast experience in Designing, Developing and Quality of equipment, along with technical analysis.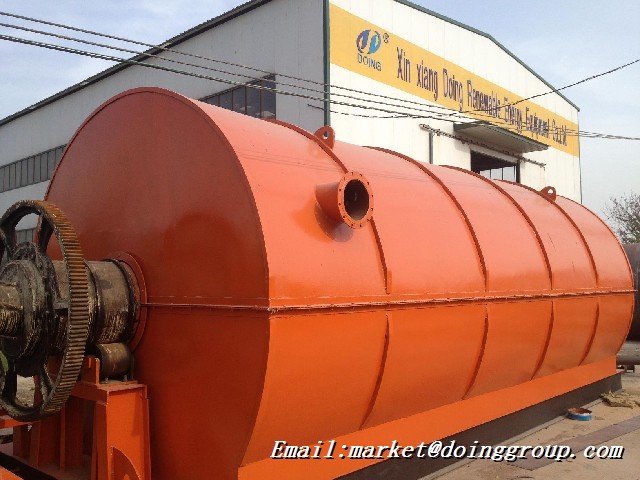 Waste tire pyrolysis plant
Our pyrolysis plants are constructed & examine under the Diligence of our qualified experts, who ensure to dispatch only a qualitative range to customers. We also provide customized solutions to clients as per their specifications. Under the constant support of our Director, 'Mr.Eric'. We have been growing in this industry. His tremendous knowledge, leadership, expertise skills and experience has enabled us to export our products to all over the world.