Palm oil physical refining process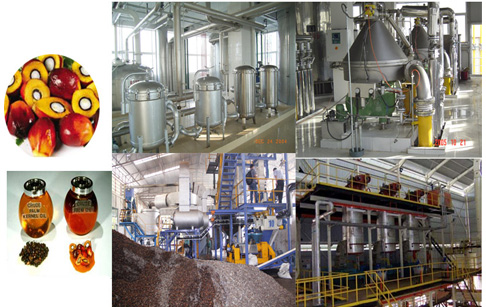 Palm oil physical refining process

Palm oil physical refining process:
Palm oil physical refining process is also called palm oil distillation deacidification.
Palm oil physical refining process is utilizing the different volatilities of the triglyceride fatty acid and free fatty acid in vacuum condition, injecting the steam to distill and remove the FFA and other volatile substances under the high vacuum(residual pressure 0.6kpa) and high temperature (240-260℃) .
During palm oil physical refining processes, it is also can remove the pigment of the palm oil.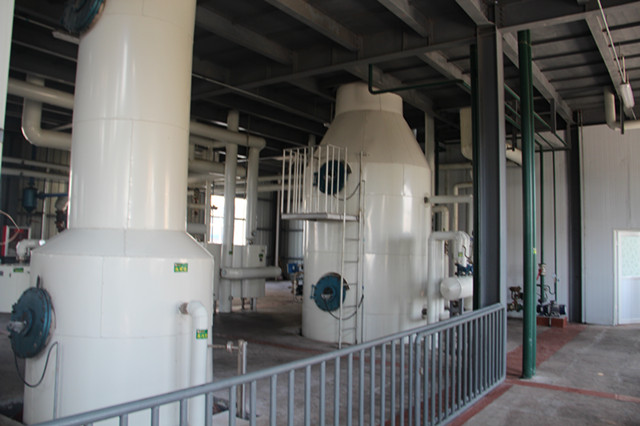 Palm oil physical refining process
Knowledge of palm oil physical refining process
The reduction of 3-monochloropropane-1,2-diol (3-MCPD) ester formation in refined palm oil was achieved by incorporation of additional processing steps in the physical refining process to remove chloroester precursors prior to the deodorization step. The modified refining process was optimized for the least 3-MCPD ester formation and acceptable refined palm oil quality using response surface methodology (RSM) with five processing parameters: water dosage, phosphoric acid dosage, degumming temperature, activated clay dosage, and deodorization temperature. The removal of chloroester precursors was largely accomplished by increasing the water dosage, while the reduction of 3-MCPD esters was a compromise in oxidative stability and color of the refined palm oil because some factors such as acid dosage, degumming temperature, and deodorization temperature showed contradictory effects. The optimization resulted in 87.2% reduction of 3-MCPD esters from 2.9 mg/kg in the conventional refining process to 0.4 mg/kg, with color and oil stability index values of 2.4 R and 14.3 h, respectively.

Prev Λ Palm oil refinery machinery Next ν Palm oil processing machine
If you wanna to get more details about Palm oil physical refining process or the cost of related Palm Oil Processing Plant , you can send E-mail to market@doinggroup.com. You can consult our professional engineer and specialized sales team with leave a message in below form.We will contact with you ASAP.You also can visit our factory in Henan,China.Get Detailed address.