Contact us
E-mail:market@doinggroup.com
Contact:Miss Bonnie zhao
TEL:+86-371-5677 1821
MOBILE/Whatsapp:+86-135 2669 2320
SKYPE:bonniezhao2
Pyrolysis waste tyre Recycling Plant
Date:2014-10-06 17:21:41 / Pyrolysis Plant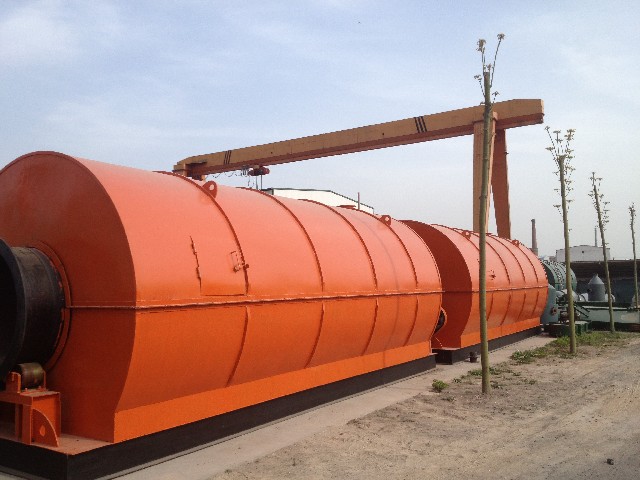 Pyrolysis waste tyre Recycling Plant
We are renewable energy manufacturer, specializing in providing

Pyrolysis waste tyre Recycling Plant
and technology transfer for waste tyre/rubber/plastic, landfill and municipal waste to reclaim fuel oil, carbon black and steel wires from the low investment and running cost process. Our proprietary technical process of cracking the waste tyre/rubber/plastic is remarkably superior to satisfy the growing demand for fuel and energy. It mainly involves in recovering the hydrocarbons(fuel oil) and other components present in the waste tyre/rubber/plastic using a proprietary catalyst under controlled temperature and pressure.

These tyre/rubber/plastic recycling machinery is available at industrial leading price.

Environment friendly, no pollution and low investment budget.

The Fuel oil which is a substitute for Light Diesel Oil or Furnace Oil. The Combustible Gases are used back for reheating there by reducing the energy costs. The Carbon Black can be used to manufacture further value-added products that have higher market value and demand.

The Steel extracted fetches good value in the market. The products generated by us have been scientifically tested by several labs with excellent results and terrific feedback by our clients. The process developed is a 100% emission free system, thus making the world more cleaner and greener.
If you wanna to get more details about Pyrolysis waste tyre Recycling Plant you can send E-mail to market@doinggroup.com. You can consult our professional engineer and specialized sales team with leave a message in below form.We will contact with you ASAP.You also can visit our factory in Henan,China.Get Detailed address.