Doing exported old tyre to oil pyrolysis plant to worldwide
Date:2014-09-22 18:04:41 / News
In the past months in 2014, Doing company welcomed large number of old tyre to oil pyrolysis plant buyers from worldwide countries. In this year, our old tire to oil pyrolysis plant have been exported and installed in Mexico, Italy, Romania, Lebanon, Guatemala, Jamaica, Haiti and so on. Customers begin to gain rich profits from our machine after 3 to 5 months running. As our machine is 100% recycling equipment, nothing will be waste during the pyrolysis process, so clients can gain much wealth from this project.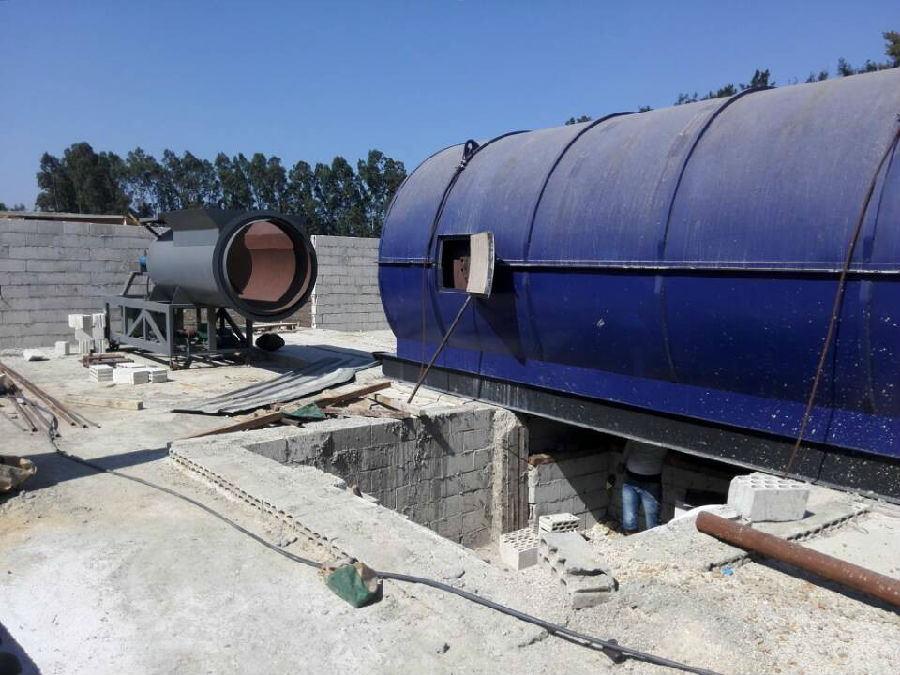 Old tyre to oil pyrolysis plant in customer factory
From Doing old tyre to oil pyrolysis plant, customer will get 4 kinds of final products, let's see them:
1. PYROLYSIS OIL (45% to 50%)
The main product generated by our old tyre to oil pyrolysis plant is fuel oil which is widely used in industrial field so that has great commercial benefits. The oil has 45% to 50% yield of the amount of recycled scrap tyres, which can be used in power plant factory, glass factory, cement factory, ceramic factory, aluminum factory, boiler factory, central heating factory etc.
2. CARBON BLACK (30% to 35%)
Carbon black produced by old tyre to oil pyrolysis plant is more economical compared to carbon black produced primarily from petroleum and is much more price-efficient to be used as raw materials in the industries listed.
Carbon black is used as raw material in many industries and the chemical structure of carbon black strengthens, lengthens the endurance and improves the coloring features of the materials.
3. TYRE STEEL WIRE (10% to 15%)
Tyres contain steel wires and the amount range of 10% to 15% of the total tyre wastage. All of the steel present in the tyre can be detached after the P Valuable steel wires are pressed and sold to steel and scrap dealers.
4. FLAMMABLE GAS (5% to 8%)
Non-Condensable gases arise during the pyrolysis process, it will be collected and send back to heating system as fuels thus can save you costs.