Pollution-free Doing tire pyrolysis to fuel oil plant (zero discharge)
Date:2014-09-18 17:31:42 / Pyrolysis Plant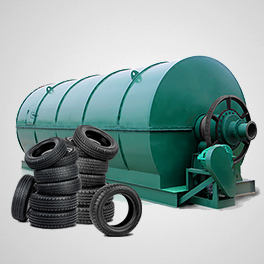 Pollution-free Doing tire pyrolysis to fuel oil plant


The pollution of waste tire pyrolysis to fuel oil plant mainly comes from the four aspects: waste water, waste gas, waste slag and noise.

a> Waste water: The waste water consists of two parts: condensing water and dust removing water. The condensing water are recycling water, the final released waster will not cause any environmental pollution, but the water temperature is a bit high. The dust removing water are circulating water, they will be evaporated without any emissions.
b> Waste gas: Waste gas also include two parts. First,the waste oil gas, it can't be liquified under normal pressure, Doing waste tyre pyrolysis to fuel oil pant have advanced exhaust gas recovery system to recycled the gas back to heating system to heat the reactor; Second, waste smoke, it is generated from burning coal or wood, while, with our high-tech dust removing system, the exhaust can meet European emission standards.
c> Waste slag: it is also called crude carbon black as byproduct, it was generated during the pyrolysis process, the market value is about 400-500 Yuan per ton, if you want make further process of it, it can be value about 4000-5000 Yuan per ton, the carbon black slag is usually used in rubber and plastic factory. Now Doing has invented the machine to process carbon black into color master, welcome your purchase.
d> Noise: Doing waste tire pyrolysis to fuel oil plant adopts low noise fan equipment, the noise is less than 60 decibels, noise of power part and auto-feeder are not more than 50 db. If there are any greening trees around your factory, the noise is below 50 in the day and 45 decibels at night.