The invention of the plant to convert plastic to oil
Date:2014-08-01 17:44:59 / Pyrolysis Plant
we are a supplier and manufacturer of waste plastic to oil recycling pyrolysis plant.If i am the buyer i prefer the plastic to oil machine which is of high quality with low cost. That is the waste plastic to oil pyrolysis plant i want. As far as i am concerned in the business, the profitis not the only key reason to push us engage in this business. Business is the engine of the development of the economics instead of just becoming the toolsof making money. Business should not be a word equal to profit.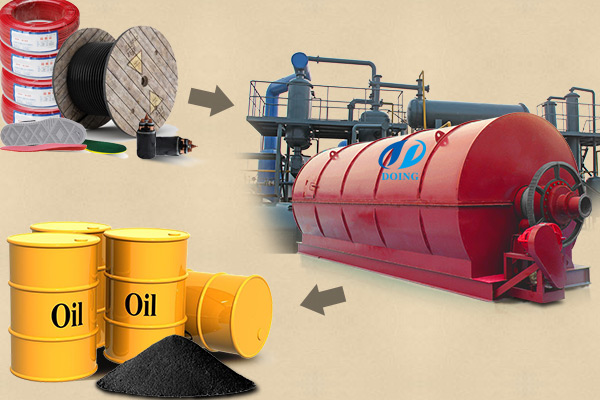 Convert plastic to oil machine

Nowadays, It is word which will promote the process of technology and generate great inventions such as car,plane,even the internet technology . To our life, to our world. Instead of just making money, the waste tire/plastic recycling plant which can convert plastic to oil we manufacture is a result of the progress ofthe time, the advancing of the technology. The waste tire recycling pyrolysis plant is not only a product to make money but it is an invention to change the world.It can convert the waste plastic to crude oil for fuel. As a business man we are not aimed at making money, we aim at changing the world by our invention. Thecar changes our life, we get on the earth by the rocket, we dive into the deep sea by the submarine, and we build our house by all kinds of tools. All ofthose are the contribution of the progress of the science and technology. Now we use the pyrolysis plant to prevent the environment being polluted, toconvert the waste plastic to oil. The converting waste plastic to oil machinewill change the situation of the world in great extent. The great invention will surely change the situation of more and more plastic pollution after daysbelieve in the future the crude oil extracted from the plastic will be a better alternative to the energy in some extent.