SGS report of tire Oil & Diesel from Pyrolysis plant
Date:2014-06-20 14:20:34 / News
The main products from pyrolysis plant and distillation machine are fuel oil(tire oil & plastic oil) and diesel. Many customers doubt the quality of the oil and want to know where they could use the fuel oil and diesel.
There are SGS report which could prove the quality of the fuel oil and diesel. In the reports, customers could read the attribute and know the percentages of different impurities. There ports are enough for customers to prove the quality of the oil when they sell the oil.
The fuel oil from pyrolysis plant could be used as heating material and be popular in Industry Area, such as boiler factory, power factory, cement factory, glass factory and so on.
The diesel from distillation machine could be used in tractor, truck, farming machines or any other diesel engines and motors directly.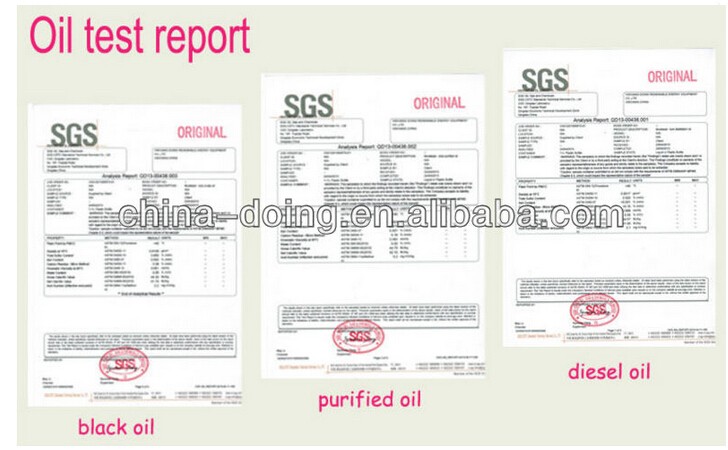 Tire oil, diesel SGS report