A New Order of Used Tyre Recycling Machine to America
In May of 2014, there has good news that we sell one set used tyre recycling machine to America. The customer who buys the used tyre recycling machine has a lot of waste tyres in hands and he could get the used tyres in free. As the high oil price in his place, he could get amazing profits from waste tyre recycling project.
The customer visits our factory and be satisfied with the design and quality of our used tyre recycling machine. Just two days aftercoming back his country, we get the deposit from him.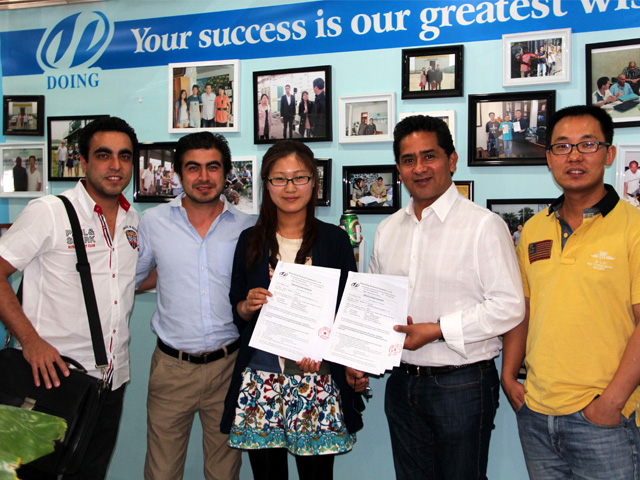 Customer signed contract with us for used tyre recycling machine

The used tyre recycling machine is used to process waste tyres, waste plastics and rubber to fuel oil under a 200℃ temperature situation. And the fuel oil could be used as heating material and be popular in industry area, which could be sold to factories such as glass factory, cement factory, power factory, brick factory, boiler factory and so on.
Prev Λ Delivery to Asia of Waste Tyre Recycling Pyrolysis to Diesel Line NEXT ν India customer successfully running waste tyre pyrolysis plant with a high oil yield
If you wanna to get more details about A New Order of Used Tyre Recycling Machine to America or the cost of related pyrolysis machine , you can send E-mail to market@doinggroup.com. You can consult our professional engineer and specialized sales team with leave a message in below form.We will contact with you ASAP.You also can visit our factory in Henan,China.Get Detailed address.