Delivery to Asia of Waste Tyre Recycling Pyrolysis to Diesel Line
Date:2014-05-27 14:32:47 / News
At the end of April, waste tyre recycling pyrolysis to diesel line which includes one set waste tyre recycling pyrolysis plant and one set distillation machine isdelivered to one customer from Asia.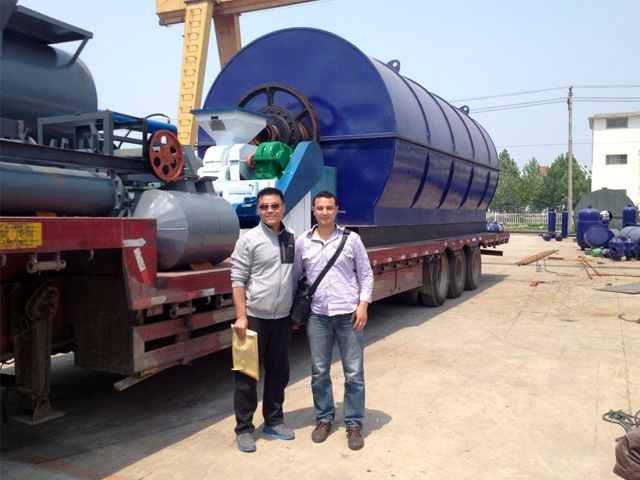 Customer Examine Waste Tyre Recycling Pyrolysis to Diesel Line

The waste tyre recycling pyrolysis plant is used to process waste tyres, waste plastics and rubber to fuel oil under a 200℃ temperature situation. And the fuel oil could be used as heating material and be popular in industry area, which could be sold to factoriessuch as glass factory, cement factory, power factory, boiler factory, brick factory and so on.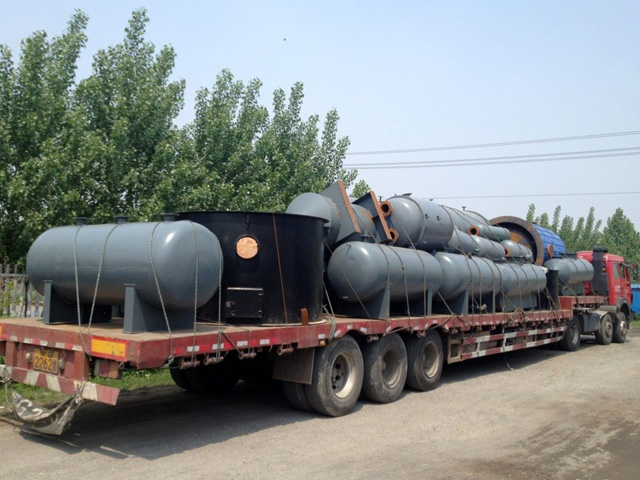 finished-loading

The distillation machine could be used to process the fuel oil produced by waste trye recycling pyrolysis plant to diesel. And the diesel could be used directly in tractor, truck, diesel motors, engines, generators and so on. Actually, this distillation machine also can be convert waste engine oil, motor oil, black oil to clean diesel. The oil recovery average is about 85 %( according to used oil quality).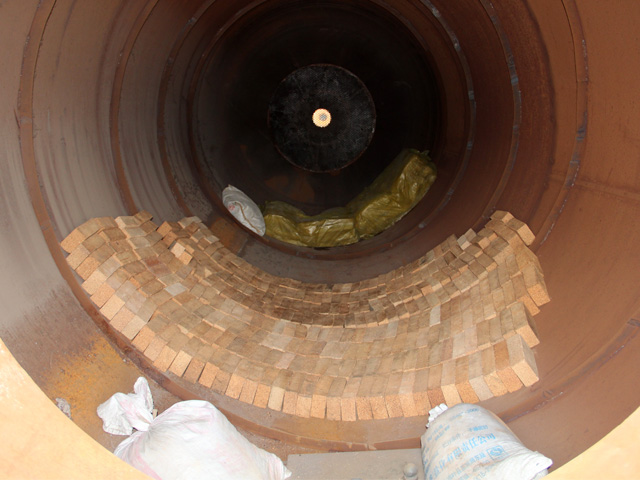 refractory-brick-delivery-together-with-machine-with-free

This time, the customer stayed in China for a long time and studied many suppliers, but finally, he chooses DOING as his supplier. He says that he believes in the quality, technology and good after-sale service of Doing.
The machines are delivered from Qingdao Port and arrived in his country in 20days, next step we will send our engineer to his country to guide the installation, train his workers and test the machines until this tyre recycling pyrolysis to diesel line running successfully.