Soybean oil plant for Nigeria customers
This Nigeria soybean oil plant customer is a poultry farmers of Nigeria, he knows the soybean oil plant and technology very much. The customer not only want to get high quality cooking soybean oil, but also he want to get meal for animal feed, so he also has a high requirement for the soybean meal.
This soybean oil plant customer has shown his recognition in the previous email communication with our technician, when he come to China, he come directly to us; And we show him our equipment manufacturing factory and soybean oil plant running factory, then he discussed with our engineers about the relative problems and questions on the soybean oil plant, after that, customers are satisfied with our advanced technology as well as excellent strength; In the end he signed the contract of soybean oil plant with us.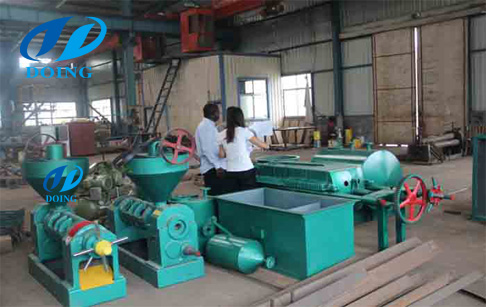 soybean oil plant

Doing Group is the professional soybean oil plant manufacturer, can design the advanced automatic control technology and the computer control system tocarry out the whole seeds pretreatment and seeds press line's automatic and smooth running; The engineering ability can assort 30t/d-3000t/d soybean oil plant, the biggest processing ability is 3000T/D.
Prev Λ Palm refinery project in Congo NEXT ν Soybean seed oil extraction process in Zambia
If you wanna to get more details about Soybean oil plant for Nigeria customers or the cost of related cooking oil machines , you can send E-mail to market@doinggroup.com. You can consult our professional engineer and specialized sales team with leave a message in below form.We will contact with you ASAP.You also can visit our factory in Henan,China.Get Detailed address.