Recycle waste engine oil into Diesel
Wasteengine/used Oil is becoming a huge problem in our society. Waste Oil is aproblem that we all can take part in resolving. Refining Oil into diesel is agreat way to give back to the community. Oil recycling, by using our newsystem, can generate usable diesel that many people still need and consume. Wehave been working on this ever-growing issue and have finally come up with asolution so we all can help recycle oil.
Theprice of diesel is not getting cheaper and the alternatives are cropping up allover. Biodiesel and filtering waste engine oil along with others are becomingmore and more popular. Because the diesel engine was basically designed to runon peanut oil there are a lot of optional fuel possibilities.
Thisfalls into the class of alternative fuel but it's not like any of the above.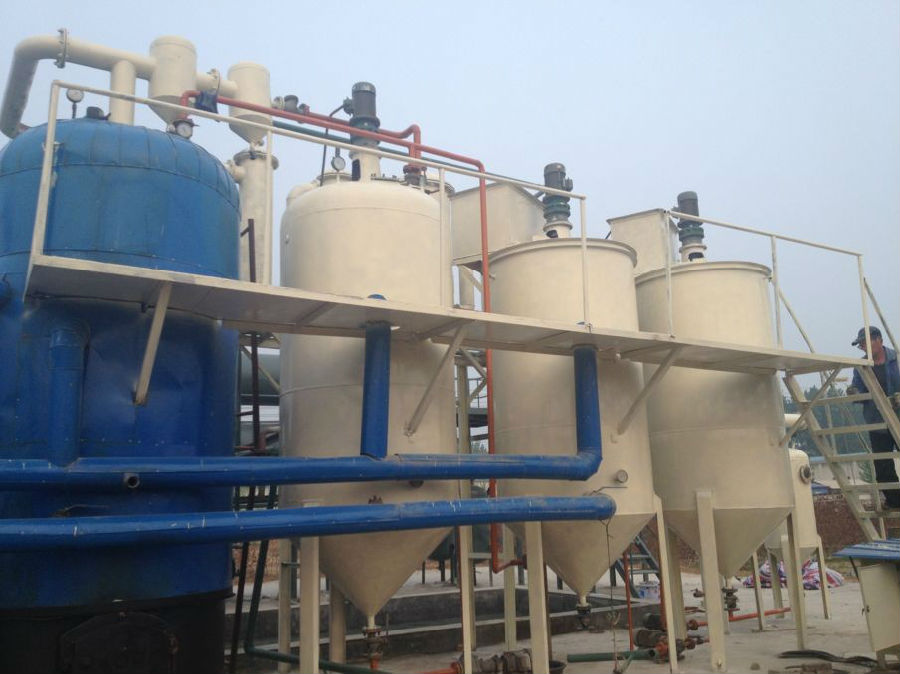 waste engine oilinto diesel equipment
Ourwaste engine oil into diesel equipment is a separate heat and fuel generatingrefinery. It is a standalone unit that will generate enough heat to warm alarge area. There is no waste and it uses its own oil to operate. It requires 34powerto run.
Ituses waste engine oil, transmission fluid, rear axle fluid, hydraulic oil tocreate heat and diesel. The end product will work in most diesel engines andproduce less smoke and lessnoise than regular diesel fuel.
WasteOil Diesel has created a way to convert old used motor oil and waste engine oilinto usable diesel fuel. With DOING waste engine oil into diesel equipment youcan add efficiency to your fleet and save money.
Prev Λ Pyrolysis Plant in South Africa NEXT ν Tyre oil SGS report recognized by Societe Generale de Surveillance
If you wanna to get more details about Recycle waste engine oil into Diesel or the cost of related pyrolysis machine , you can send E-mail to market@doinggroup.com. You can consult our professional engineer and specialized sales team with leave a message in below form.We will contact with you ASAP.You also can visit our factory in Henan,China.Get Detailed address.