Waste tyres utilization guidance
Date:2014-03-17 10:30:18 / Industry Trends
1.Basic principles
Adhere to the principle of expanding markets and building a combination of reasonable industrial layout. Development with Chinese characteristics, take the comprehensive Industrial road of waste tyre utilization, focusing on the development of waste tyre retreading, waste tyre recycling pyrolysis promote industrialization, and gradually expand the renewable products range of applications. Implementation of industry market access, adjust industrial layout, optimize the market structure. "
2.Development goals
By 2015, the level of domestic tyres refurbishment has improved greatly. Truck tyre retreading rate increased to 25%, mega tire retreading rate increased to 30%, car tire retreading to achieve a breakthrough. Waste tyres resources processing environmental compliance rate of 80 %. Stable development of waste tyre recycling pyrolysis to fuel oil reaches to 12 million tons. Foster around 10 well-know waste tyre utilization well-know enterprises".
3.Key tasks
Promote waste tyre pyrolysis recycling technology continuous optimization. Promote micro vacuum technical of waste tyre recycling pyrolysis process. And improve the stability of pyrolysis furnace and cooling controlled vacuum pyrolysis reaction efficiency and recovery of value-added products. Ensure the tightness of system operation, reduce pollutant emissions and achieve pyrolysis produce standardized, scientific, and environmental, industrialization. Prohibited use small waste tyre pyrolysis".
4.Policy measures
Prohibit the inflow of waste tyres "indigenous refining" &"small recycled rubber" producing companies. Strengthen technological progress. Support and encourage the use of new technology of waste tyres recycling pyrolysis, implementation of transformation projects.Exhaust gas purification accelerate the direct application of tires and waste tyres pyrolysis recycling to fuel oil machine, environmentally friendly vacuum pyrolysis technology development. Encourage and support qualified enterprises and universities, research centers (the) technical cooperation, research consortium set up to build waste tyres utilization demonstration bases".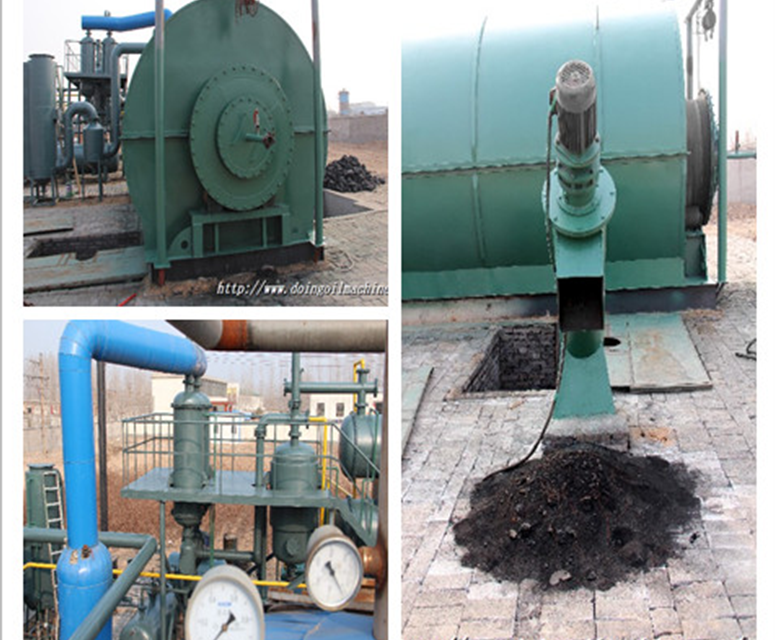 Waste tyre recycling to oil machine