Beijing improve its planning of garbage disposal facilities (2013-2015)
Date:2014-02-19 15:09:11 / Industry Trends
"Beijingshould improve its planning of garbage disposal facilities," said Qiu Qi,deputy to the 12th Beijing Municipal Committee of the Chinese People'sPolitical Consultative Conference (CPPCC) and deputy director of the SolidWaste Management Center under the Ministry of Environmental Protection.
The capacityof garbage disposal facilities should be optimized. Hilly areas occupy a largeportion of land in Beijing so available land resources are limited.To createlandfills requires a large area of land for a long time. Therefore, Beijingshould improve the integrated treatment capacity of waste. Rather than landfilling, the city should burning or degrade waste in anenvironmentally-friendly way.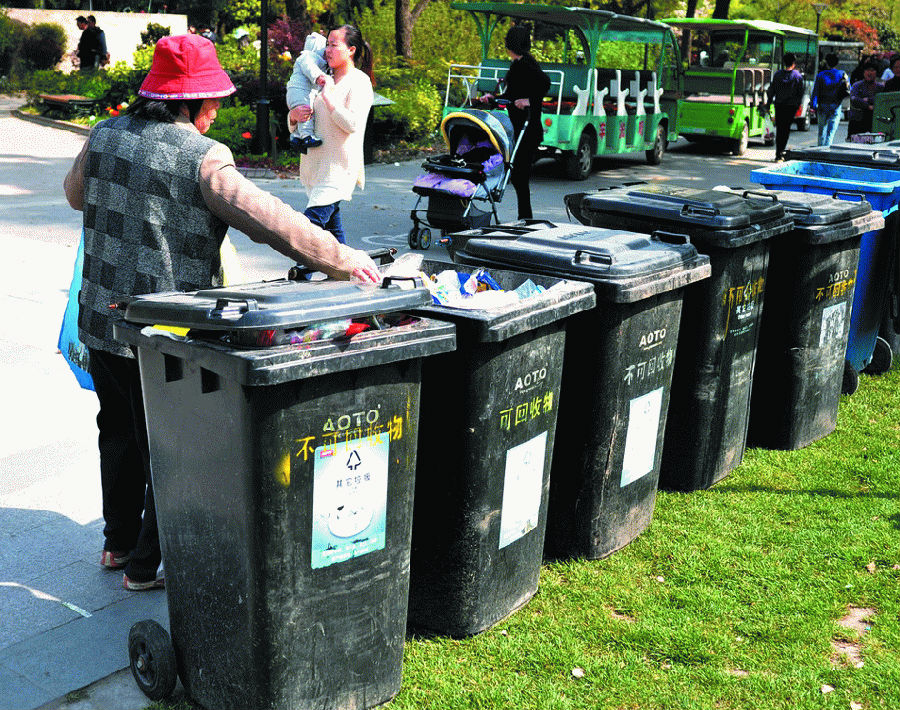 Wastes in Beijing
Besides,Beijing should speed up ecological progress and ecological restoration ofcurrent landfill sites by planting trees. Beijing will establish landfills onland with low production and economic value. Arable land must not be used for landfilling.
Residents inBeijing should prefer goods with less packaging as well as sort householdgarbage and recycle packages in daily life. If Beijing's 20 million peoplecontribute, a considerable quantity of waste can be avoided.