The European Union found new uses of waste tyre recycling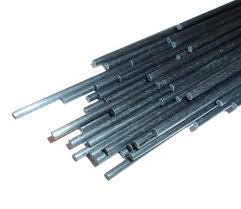 Carbon rod
To develop the new uses of waste tyre recycling and bring down the loss of waste tyre to environment, the European Union began to study new way to waste tyre recycling into green usage and new uses of waste tyre recycling since 2011.
The Research and development team found the 'Syngas' which is produced during burning waste tyre successfully. The main components of the syngas are H2, CO, CO2, CH4 (Methane) and so on. After Gasification processing, the syngas will be converted into solid carbon rod. At the high temperature, Chemical reaction happens between carbon and silicon oxide .The final production is Silicon Carbide. It is very basic material for ceramic and electronic industry.

Prev Λ How to recycle different types of Plastic NEXT ν Comprehensive utilization of waste tyre recycling industry
If you wanna to get more details about The European Union found new uses of waste tyre recycling or the cost of related pyrolysis machine , you can send E-mail to market@doinggroup.com. You can consult our professional engineer and specialized sales team with leave a message in below form.We will contact with you ASAP.You also can visit our factory in Henan,China.Get Detailed address.