Softening pot
Date:2013-12-25 11:39:16 / Cooking Oil Pretreatment /Give me the price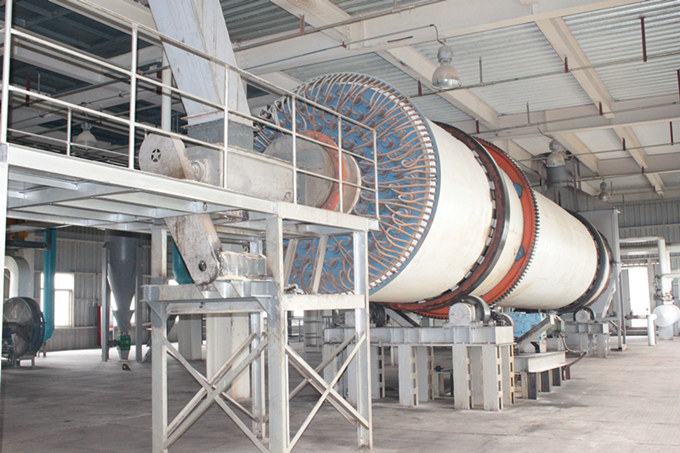 Softening pot
Softening pot featured with softening effect even and complete, and less power consumption.Horizontal Softening Pot is suitable for the pressing oil mill plant and extraction oil mill plant which produce 50-1000T per day.

The roller turning the materilas evenly, avoid scroching by materials running dead corner.oil materials get into the softening pot from the letting in end, due to the barrel slope and inside screw plate force,running to the other end, discharge, oi materials in the roller heated and softened by the heating pipe.

Performance feature of softening pot:
sufficient heat exchange, low heat consumption,high efficiency and energy saving wide range of raw material, large capacity, great water evaporation, and can dry high moisture material.
• driven by variable frequency motor, electric consumption saves more than 30% than traditional tube bundle dryer.
• Additional equipment for this dryer is few, with small footprint, compact layout, which could be installed in one-storied factory, saves a lot construction cost.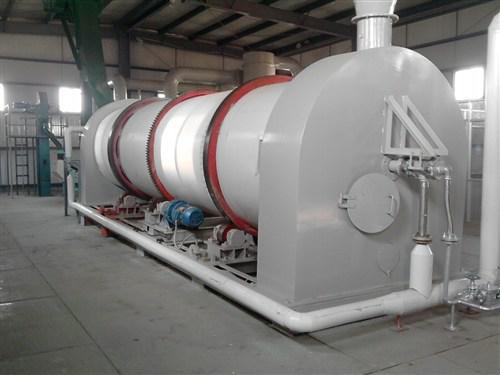 Softening pot

Besides this, compared with traditional tube bundle dryer, it has those features:
• raw material mixed completely in the drum, no residue material.
• because the heat exchange tube do not suffer torque which reduces the risk of heat exchange tube cracking and leaking, enhance the using life of the equipment. If gas leaking happens, it is very easy to change the tube
• roller drum body thickness 12-18mm, the common tube shell usually is 6mm,at the same corrosion, the body life could be twofold long.
• allow start with material.
• high automatic and batch operation is ok too.

Softening pot

Technical parameters of softening pot:
Model

Rotate speed

r/min

Main motor power

KW

Heat exchange surface

(m2)

Drying capacity

(KgH2o/m2.h)

Dimension

GGZ100

5-8

7.5

100

4.7

9100×1912×2470

GGZ200

5-8

11

200

4.7

10000×2212×2810

GGZ300

5-8

22

300

4.7

10784×2488×3383

GGZ400

5-8

30

400

4.7

13048×2488×3383

GGZ500

5-8

45

500

4.7

12298×2982×3965

GGZ600

5-8

75

600

4.7

12298×2982×4165

GGZ700

5-8

75

700

4.7

13298×2982×4365
Material

Corn germ

Corn protein powder(gluten)

Corn fiber

Corn mixed feed

Tuber corps fiber

stillage

Feed carrier

rapeseed
(not used as seed)

Fermentation feed

Feed material moisture%

55

62

60

55

65

65

16

60

40

Output material moisture%

3-5

10-12

10-12

10-12

10-12

10-12

6-8

5-7

10

Suggest drying intensity

kgH2O/m2·h

2.5-3

4.7

4.8

4.8

4.8

4.9

4.2

4.5

4.5