Waste Plastic Pollution Threatens Lakes as well as Oceans
Date:2013-11-29 20:11:52 / Industry Trends
Waste plastic pollution is not only confined to the oceans but also threats to lakes. And the problem of waste plastic pollution to oceans has been more and more serious and been well documented in recently years.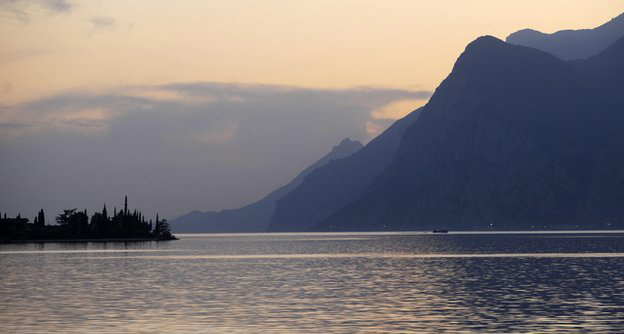 That is the view of researchers who found significant concentrations of the substance in Italy's Lake Garda.

Professor Christian Laforsch from the University of Bayreuth said that the waste plastic pollution problem is all over Europe or maybe all over the world. As the research published in Current Biology, they said that these tiny waste plastic particles are accumulating in freshwater species and may get into food chain.
The new research about waste plastic pollution looked at Lake Garda, a large, sub-alpine body of water. Professor Laforsch told BBC News that they are surprised about their discovery. They found significant concentrations of waste plastic in sediment samples. On the north shore they found around 1,000 larger particles per square metre and 450 micro-plastic particles in the same area. Worse is that chemicals found in plastics can be poisonous, can damage endocrine systems or in some cases cause cancers. They can also transport dangerous organic pollutants into clean environments like lakes. There was previous research on fish and other marine creatures has shown that these species tend to accumulate tiny plastic fragments into their tissue. Professor Laforsch worries that this is happening in Lake Garda and elsewhere and there is bad impact on our drinking waster and agriculture. They also confirmed that the waste plastic pollution problem caused by human usage of plastic mateials. Apart from water sports, and tourist and fishing boats, the main sources of waste entering Lake Garda were discarded plastic products and debris which may originate from landfill sites. "as in the seas, plastic pollution is likely to be widespread in freshwater bodies." They worried about it.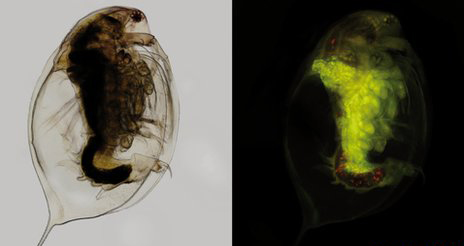 Freshwater crustaceans from Lake Garda were found to have micro-plastic particles in their digestive tracts
For the serious waste plastic pollution problem to oceans and lakes all over the world, we should reduce using plastic materials and solve it by other methods, such as recycling waste plastic to make oil. Our Doing can provide you the waste plastic recycling pyrolysis oil plant and help you earn money and protect environment at the same time.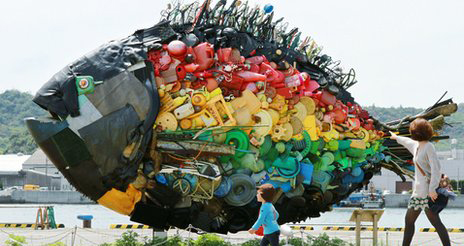 Is it article?NO!It is the serious problem of plastic pollution!