Unconventional Oil & EOR Russia Forum(3 - 4 December 2013, Marriott Grand Hotel,
Date:2013-11-05 10:30:12 / Industry Trends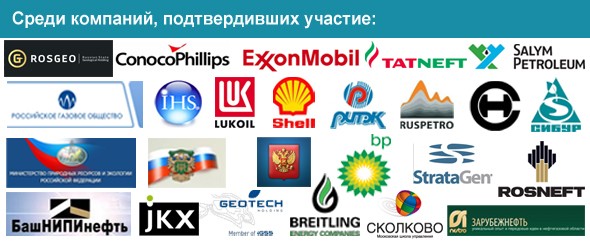 Companies attended Unconventional Oil & EOR Russia Forum
The Conference Unconventional Oil and Enhanced Oil Recovery in Russia Facts and Figures:
Who should attend this forum?
Senior management from:
Oil & gas operating companies, upstream and downstream

Contractors & oilfield service providers

Government agencies, embassies & trade delegations

UO & EOR equipment manufacturers & suppliers

Geological / geophysical consultants & engineers

Environmental & risk management service providers

Consultancies & law firms

Banks, financial analysts & insurance companies

Academics & scientists

Media / Press
BENEFITS:
-Business-to-Business match making.
-Participation Certificates.
-Official Recognition with various Russian Oil & Gas Producing Companies.
-International Business Opportunities
-Business E-Visas to the Russian Federation (For forum Participants only)
Further more, the Energy Ministry of the Russian Federation will prompt Embassies in various African, Asian, European and American countries for Visa assistance to participating individuals and firms, so as to enable them arrive to the Russian Federation for the forum.
Olenev Nikolai
Oil & Gas Events Directory,
Moscow - Russia
Tel: +79 65 6600 260
Fax: +749 5719 83 33