Hong Kong set renewable biodiesel plant to reduce motor vehicle carbon emission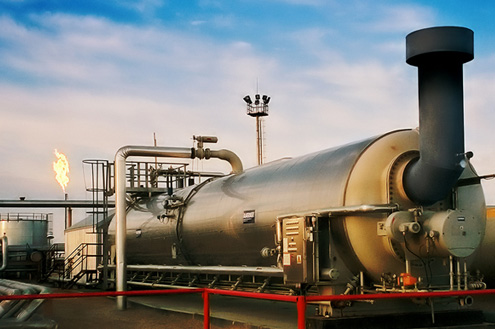 Biodiesel plant
ASB Biodiesel (Hong Kong) Limited Company unveiled for the renewable biodiesel plant set in Hong Kong on 23th October, 2013. The Hong Kong Special Administrative Region Government Financial Secretary Zeng Junhua attended ceremony and gave a speech.
As the leader of this renewable biodiesel plant said, the amount invested of this plant is 165 million dollars; its annual output will be 100 thousand tons biodiesel fit EN14214 standard, these biodiesel can counteract 257 thousand tons carbon dioxide, that is as much as 3.6% annual carbon emission of whole motor vehicles in Hong Kong. This plant can reduce emission of particulate matter, hydrocarbon and carbon monoxide effectively.
Zeng Junhua said that environment protection and innovation technology application is main policy objectives of Hong Kong Government; this biodiesel plant displayed how to translate waste to valuable and environmental friendly resource by using technology. This project has not only reduced and reused waste, but also fit the low carbon expectation of Hong Kong Government, convert used cooking oil and oil separator waste to biodiesel, and it played an important and positive role in reducing carbon emission activity.
As the report recommended, this plant will process used cooking oil from more than 4000 restaurants and 500 tons oil separator waste every day, then produced biodiesel, the biodiesel mixed with petroleum diesel will be enough to provide to diesel motor vehicles in Hong Kong.
Prev Λ Indonesia gradual popularization biodiesel NEXT ν GM 'thanked' by biodiesel groups for making the Cruze Diesel B20-ready
If you wanna to get more details about Hong Kong set renewable biodiesel plant to reduce motor vehicle carbon emission or the cost of related cooking oil machines , you can send E-mail to market@doinggroup.com. You can consult our professional engineer and specialized sales team with leave a message in below form.We will contact with you ASAP.You also can visit our factory in Henan,China.Get Detailed address.