New Pyrolysis Oil Process Published by Professor Huber in America
Date:2013-10-24 17:32:35 / Industry Trends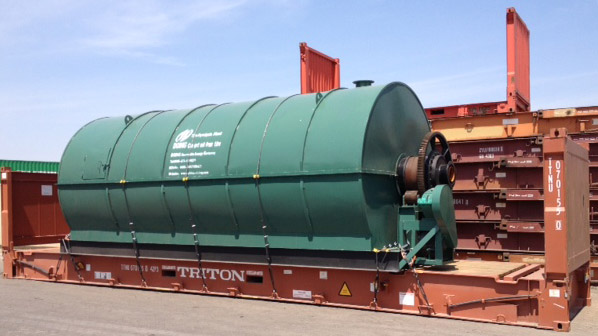 Pyrolysis Oil Process
A new paper about pyrolysis oil process that produces chemical raw material and fuel type products has been published by George Huber. George Huber is the most prolific chemical engineer researcher; he is the Armstrong Associate Professor at University of Massachusetts at Amherst. This paper puts forward a new way to produce large capacity chemical raw material, such as xylenes, benzene, olefins and toluene from pyrolysis crude oil. Otherwise, pyrolysis crude oil could get from waste plastics. As the report, Huber's new process could reduce or eliminate industry's reliance on fossil fuels to make industrial chemicals worth an estimated $400 billion annually, reducing the crude oil demand further. Huber comments he hopes the new pyrolysis oil process could reduce throwing things away to landfills or dispose raw material such as waste plastics, waste tires and so on to waste away. In fact, waste plastics and waste tires can be recycled to convert them to fuel oil.

Huber comments that we think this technology will provide a big boost to the economy because pyrolysis oils are commercially available now. The major difference between our approach and the current (chemical production) method is the raw material; our process uses a renewable raw material, such as waste plastics and waste tires. He also said that this pyrolysis oil process will get three times higher yields of chemicals from pyrolysis oil than ever achieved before.

The paper shows how to make olefins such as ethylene and propylene, the basis of plastics from biomass-based pyrolysis oils. The exciting part is the ability to meet markets opportunities. The Anellotech's CEO Sudolsky said that there are several companies developing new technology to produce pyrolysis oil from biomass. With the new pyrolysis oil process, Anellotech can convert pyrolysis oils to valuable chemicals at higher efficiency and with very attractive economics.

And the purpose of we Doing Mechanical Equipment Co. is the same to Professor Huber, that is "change waste to treasure, make a clean world".