Our engineer in Nigeria install waste tire recycling pyrolysis machine
Date:2013-09-28 10:58:16 / News
After 40days'waste tire recycling pyrolysis machine installation and commissioning work in Nigeria, our engineer back to China on 12th September 2013. It has been the 5th month since our Nigeria customer Mr XXXX placed the order and signed the agreement with us for purchasing 1 set 5th generation capacity 10ton waste tire pyrolysis machine, one set carbon black briquetting machine and one set tire cutting machine to start his waste tire recycling to fuel oil project in Nigeria.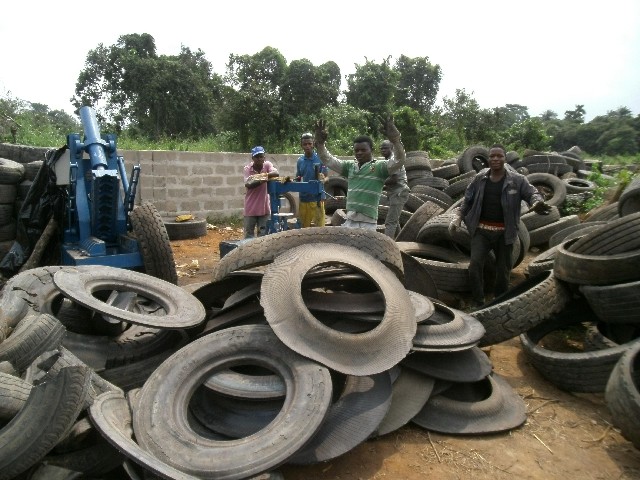 Our waste tire recycling project in Nigeria
According to the feedback by our Nigeria customer, the price of waste tire in Nigeria is about usd45.9/ton, the fuel oil from wastetire is sold at usd573/ton, and the steel wire from tire is sold at usd327/ton.
And we make a profit analysis based on the Nigeria market which is shown as bellows. From the table you can see that the waste tire recycling to fuel oil is definitely one very profitable project in Nigeria.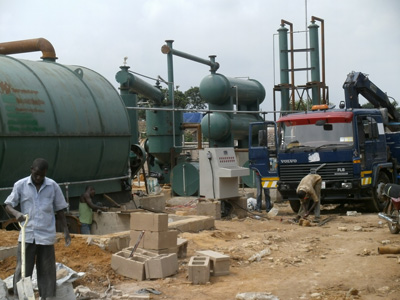 waste tire recycling machine in Nigeria