What's the function of cooking oil refinery line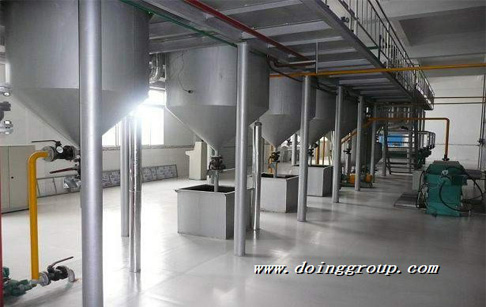 Cooking oil refinery line
Cooking oil refinery line is one kind of method for cooking oil disposal. By using cooking oil filter and oil refinery line, you can get refined cooking oil from crude cooking oil. Cooking oil smoke points is according to the quality of cooking oil.
There is another cooking oil refinery line, we also called it cooking oil recycling equipment can refine used cooking oil or change the used cooking oil to biodiesel by the biodiesel production machine.

Prev Λ Biodiesel how to make(how to make biodiesel fuel)? NEXT ν It is better for health to use 3 kinds of cooking oil alternately
If you wanna to get more details about What's the function of cooking oil refinery line or the cost of related cooking oil machines , you can send E-mail to market@doinggroup.com. You can consult our professional engineer and specialized sales team with leave a message in below form.We will contact with you ASAP.You also can visit our factory in Henan,China.Get Detailed address.