High oil yield rate soybean oil plant
Date:2013-08-26 18:32:08 / Solvent Extraction Plant /Give me the price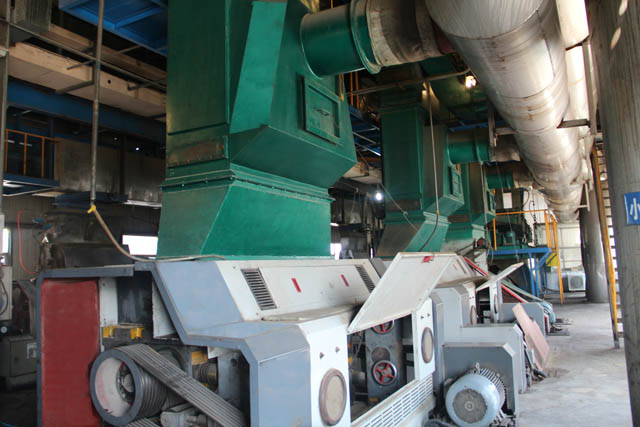 Soybean oil plant of pretreatment parts
Soybean oil plant is used for extraction oil out from soybean. We are the manufacturer of soybean oil plant. Here we will introduce the mian parts of the soybean oil plant.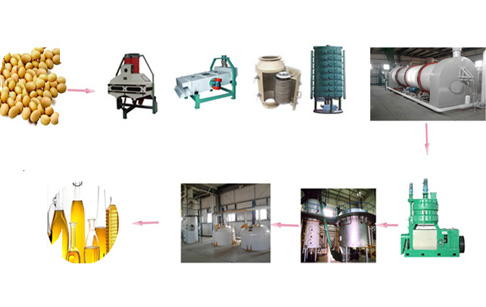 Soybean oil plant

1.Pretreatment part of the soybean oil plant:
a. Magnetic drum: It is used for clearing the iron impurity in the soybean which will be harmful to the machines.
b. Cleaning sieve: Using sieves to clean the stone, straw and other inpurities in soybean.
c. Crusher: It is used for crushing soybean into small pieces, which can help to extract more oil from the seeds.
d. Softening pot: This is a special step for soybean oil making. This step improves the ductility of soybean. Then the flake
will be thin and not fragmentary. It can reduce the fines content effectively.
e.Flake roll: This machine can be made the soybean to 3mm-5mm flakes , it will destroy the soybean oil cell which is easy extraction oil out.
f. Drying: This machine can adjust the water content of the soybean to 7%-9%, it is suitable standard for solvent extraction.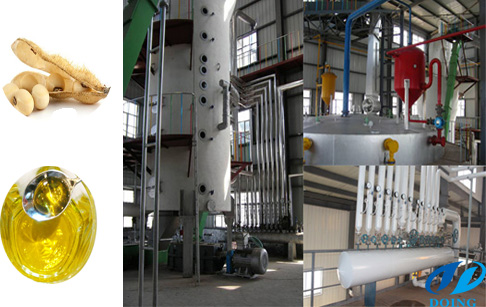 Soybean oil plant

2.Solvent extraction of the soybean oil plant:
The pretreated soybean meal flake are sent to solvent extraction plant, the plant uses a kind of solvent(normal hexane) to absorb the oil from soybean, and then the machines separate the solvent from crude soybean oil, solvent used for recycling and crude soybean oil is refined by refinery line.
3.Refinery part of soybean oil plant:
a.Degumming and deacidification section: This part is used for removing the phospholipid and FFA in the crude oil.
b.Decolorization section: this part is utilizing the white clay to get rid of the pigment in the soybean oil. It can make the soybean oil much more clearer.
c.Deodoriztion section: This part is using the direct steam to take the beany flavor away, to make the soybean oil good flavor.
Welcome to consult our soybean oil plant.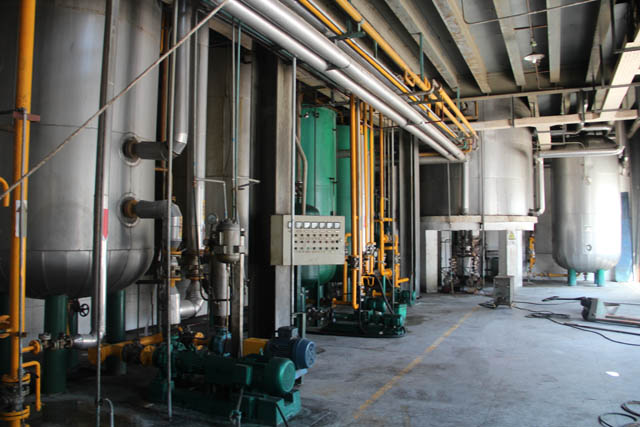 Soybean oil plant of refinery