Recycling of tires to fuel oil and carbon black by pyrolysis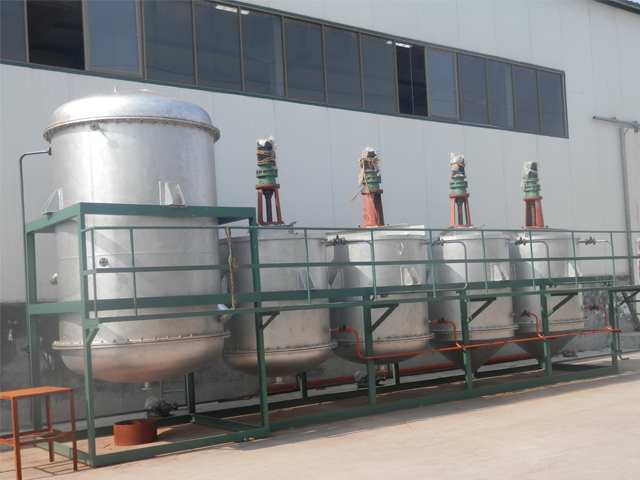 Pyrolysis oil refining machine
Pyrolysis is process of molecular breakdown where larger molecules are broken down into smaller molecules.
DOING GROUP is a well-known manufacturer in Chinese pyrolysis industry dedicated to the pyrolysis of waste plastic&tyre. In case of plastic / tyre pyrolysis, long chain polymer is broken down into smaller chains of Hydrocarbon Gas and Pyrolysis Oil. After further processing of distillation machine, this Pyrolysis oil can be changed into diesel oil which can be directly used for diesel oil generators, tractors and trucks,etc.
In pyrolysis, the polymer waste is not burned, instead it is broken down into usable finished products like Pyrolysis Oil, Hydrocarbon Gas and Charcoal. Plastic and tyre pyrolysis can generate quality fuel with lower emission, control plastic and tyre land pollution,recover energy from waste and help recycle carbon.
In case of plastic / tyre waste management, pyrolysis is better alternative compared to incineration or dumping. Incineration is burning of waste which leads to loss of valuable energy from polymer waste. Dumping of polymer waste is known to cause land pollution. By pyrolysis of polymer waste, it is possible to recover value from waste in the form of Pyrolysis Unit, Hydrocarbon gas and charcoal.
Prev Λ The reason why waste plastic can be refined into oil NEXT ν New policy of Australia that gives a greenlight for tyre recycling machine
If you wanna to get more details about Recycling of tires to fuel oil and carbon black by pyrolysis or the cost of related pyrolysis machine , you can send E-mail to market@doinggroup.com. You can consult our professional engineer and specialized sales team with leave a message in below form.We will contact with you ASAP.You also can visit our factory in Henan,China.Get Detailed address.