Biodiesel plant & Biodiesel production machine
Date:2013-07-19 16:57:41 / Industry Trends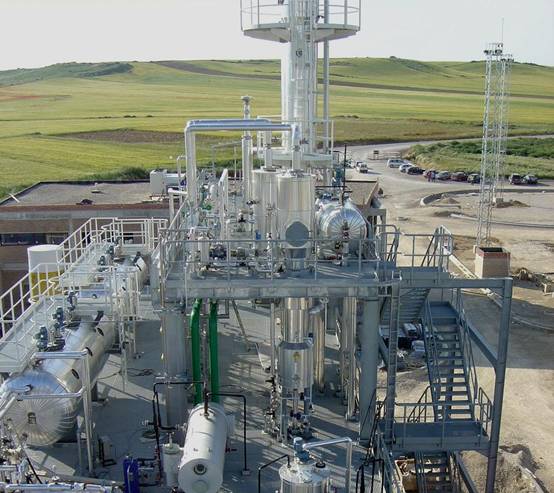 Biodiesel production machine
New tech for recycling used frying oil, waste cooking oil and oil seeds to get biodiesel, the esterification method is a hot and renewable technology of the world.
Biodiesel can be substitute of petroleum oil. The biodiesel is already widely applied as engine fuel in tractor, cars, sedans.
The advantages of bio diesel oil:
Green energy sources, environment friendly;
Sustainable energy sources, raw material is rich and steady;
Widely application and achieve the international standards.
It not belongs to dangerous cargo, easy to transport.
The supply of bio diesel is not controlled by OPEC, it's benefit to the stability of international petroleum market.
Current chemical method of biodiesel production process the raw material are mainly for swill-cooked oil, waste cooking oil and all kinds of waste edible oil, etc.; Swill oil, waste cooking oil and all kinds of waste vegetable oil belong to the waste edible oil and fat. Waste edible oil is a kind of pollutants,the composition of the waste cooking oil is complex,but also contains more impurities, it is difficult to be used again.
Using waste edible oil to produce biodiesel, can reduce the cost of biodiesel's raw materials, the reasonable utilization of waste edible oil can prevent waste edible oils entered the food chain again. And it's very favorable for promoting the development of biodiesel.
The raw materials contain more protein polymers, decomposition, starch, fibre, water, etc., Therefore before put the oil into tank, the oil needs to be pretreated and remove part of the larger particles impurities and part of moisture, after initial treatment, the oil will go to the next procedure again.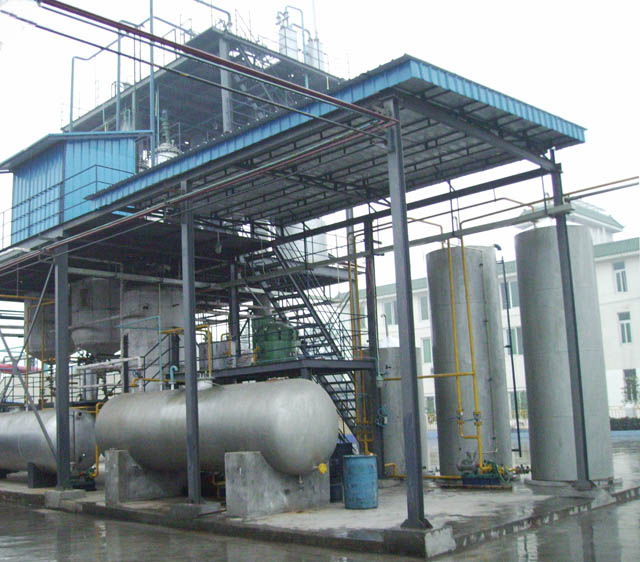 A corner of biodiesel plant

Generally we choose the appropriate filter according to the size of the project for removing impurity, then in the reaction kettle remove most of the water by the method of natural sedimentation;In the esterification reaction, except the catalyst, alcohol oil ratio, reaction temperature, reaction time these influencing factors. Water content and phospholipids content of the raw material also influence the esterification reaction, so we should strictly control the phospholipids and moisture content of oil. Pretreatment section's function is mainly for removing the water, and reduce the phospholipid content, the operation is mainly for degumming and dehydration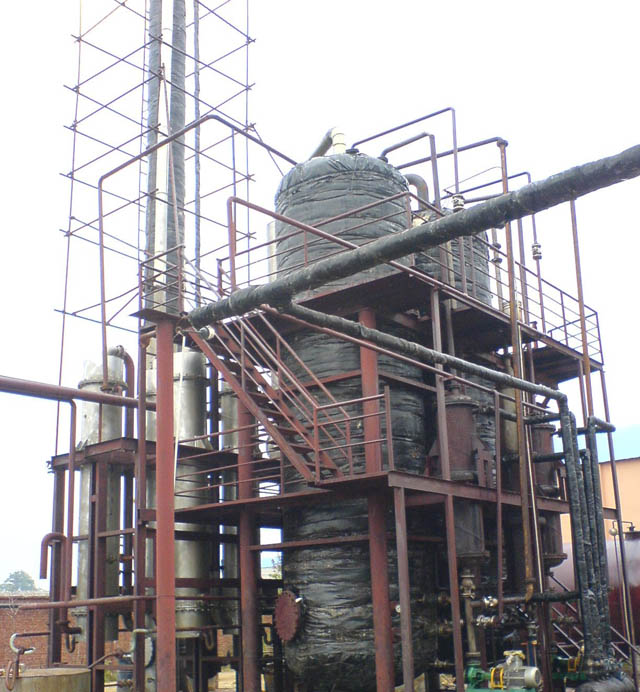 A corner of biodiesel plant