How does waste oil distillation plant work?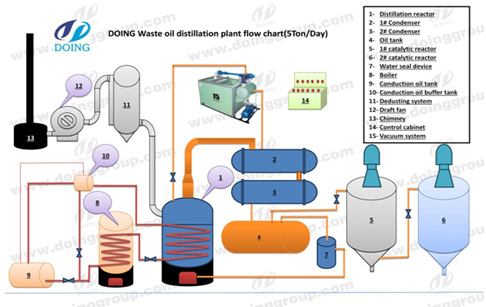 Waste oil distillation plant process waste oil to diesel

1. Prepare waste oil(waste plastic oil ,waste tire oil ,used motor oil ,used engine oil )
2. Heating for distillation
3. Cooling
4. Chemical process for cleaning the distillation oil
5. Collect final diesel product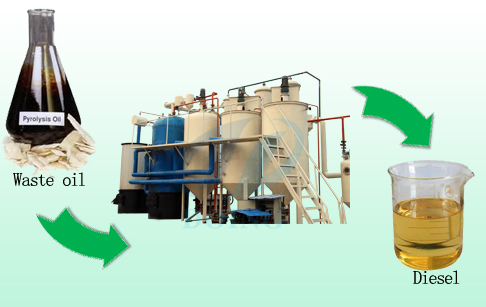 Waste oil distillation plant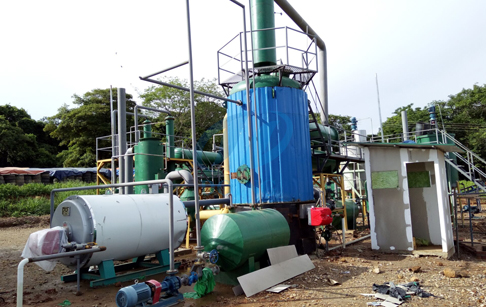 Waste oil distillation plant

The waste oil distillation plant can be operated in normal pressure condition and vacuum pressure condition. The distillation process refers to remove all kinds of pollutants and making its performance indexes (density, viscosity, acid value) meet new oil's data. Doing waste oil distillation plant is equipped with special de-coloration system which can help in restoring the transparent color of diesel oil successfully. These distilled diesel oil can be widely used in more kinds of diesel engines and produce less smoke and less noise than regular diesel fuel.

Prev Λ How to turn plastic waste into diesel fuel cheaply NEXT ν What are the steps in distillation process?
If you wanna to get more details about How does waste oil distillation plant work? or the cost of related pyrolysis machine , you can send E-mail to market@doinggroup.com. You can consult our professional engineer and specialized sales team with leave a message in below form.We will contact with you ASAP.You also can visit our factory in Henan,China.Get Detailed address.