Bangladeshese customers visited our factory for rapeseed oil press machine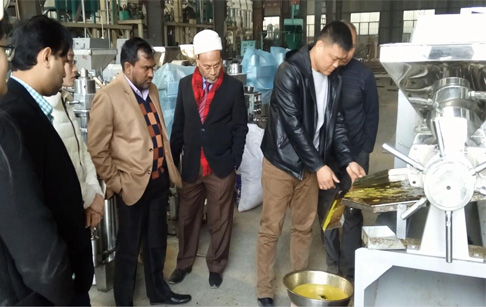 our customers visit the rapeseed oil press machine

In mid-March, our cooking oil customers from .
In the factory, we runned our rapeseed screw oil press machine, the raw material is rapeseed oil.Initially, the customer asked for the rapeseed oil by hot pressing method. We firstly put the rapeseed into the cooker for steaming, and then begain to press the rapeseed with the hot press method, The final rapeseed oil is very clear, the customer is very satisfied with this. Then the customer wants to know the effect of cold pressing, then we have carried out cold pressing,the final rapeseed oil color and taste as well as the color and taste in their country.The customers said this is great trip in China.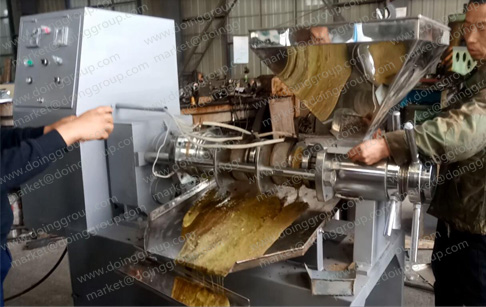 The running of rapeseed oil press machine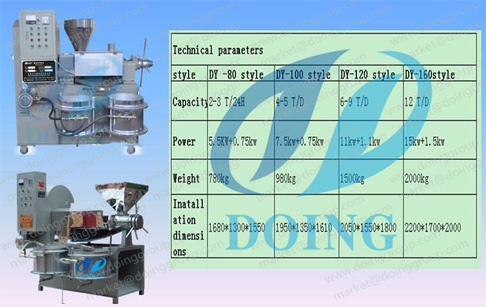 Rapeseed oil press machine

This kind of screw oil press machine has the following advantages:
1. High oil output rate: The residual oil rate is 7%.
2. Saveing energy: it can save 40% electronic compared with the same machine in the machine.
3. Save both labor and money: it just need 1-2 people to operate the machine.
4. Wide applying range:this oil extractor machine can press various kinds of oil crops, such as peanut, soybean, flax, rapeseed, sunflower seeds, cotton seed.
5. The quality of oil is pure.
6. Occupied workshop area is small.
7. Mechanical and electrical are integral.
8. High hardness and strength, good abrasion resistance and long using life.
9. It can be used in different season and different environment.

Prev Λ Sunflower oil extraction machine sent to Ukraine NEXT ν 2017 InterPlas Thailand Exhibition for cooking oil machine
If you wanna to get more details about Bangladeshese customers visited our factory for rapeseed oil press machine or the cost of related cooking oil machines , you can send E-mail to market@doinggroup.com. You can consult our professional engineer and specialized sales team with leave a message in below form.We will contact with you ASAP.You also can visit our factory in Henan,China.Get Detailed address.