How does automatical mustard oil machine work?
Date:2017-01-07 14:18:39 / Cooking oil machine FAQ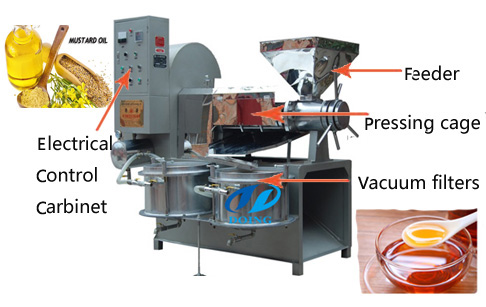 Mustard oil press machine

How does automatical mustard oil machine work?

Coming with four major parts: feeder, press chamber, vacuum filter drum and the electrical control, this machine basically takes over all the operations that needed your manual interventions.

The automatic oil processing section adopts the vital special screw oil press which ensures the palm nut oil is out of the dregs without it incurring any damage. You do not have to interfere with the process as the machine is programmed to ensure the process completes automatically.

In the vacuum filter drum you will have your crude oil automatically purified by removing all sediments and dirt. The good thing is that you can see the process as it goes on since the filtering drum is provided with a sight drum which can also help you to control the speed of the oil cleaning process.