Soybean oil extraction equipment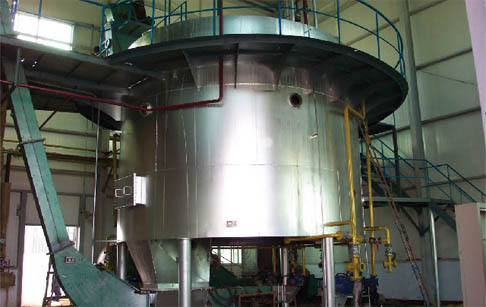 Soybean oil extarction machine

Type: crude oil extraction from soybean

Processing raw material: soybean

Capacity: 50-5000T/D
Soybean oil extraction machine adopts the most scientific oil extracting method to extract crude soybean oil from soybean meal. The advanced designed production of soybean oil extraction technology provides the high capacity soybean edible oil extraction with low solvent addition.

General introduction of soybean oil extraction equipment:

New type soybean oil extraction technology utilizes solvent to extract oil out of soybean embryos through effects of wet penetration, diffusion and convert diffusion. The solvent capable of dissolving the fat separates soybean oil from the mixture of oil and solvent, and obtains crude soybean oil after solvent recycled. The solvent among soybean meal is also recycled so as to obtain extracted soybean meal.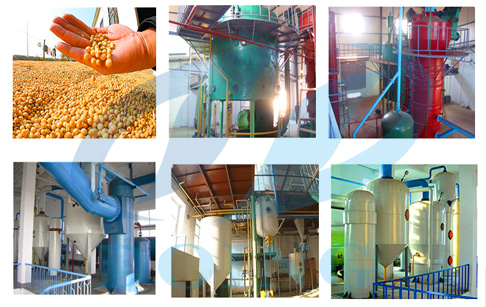 Soybean oil extraction equipment

Featured characteristics of soybean oil extraction technology:

Scientific soybean oil extraction design with lowest solvent addition. We adopts vacuum evaporation, and solvent soaking or spaying method to extract soybean crude oil from soybean with high oil yield and low residual oil in soybean meal.

Environmental protective exhausted gas absorption system. There are complete sets of exhausted gas absorption system equipped with all process flow of oil extraction. This soybean oil extraction project is featured by low pollution, low energy consumption, low failure rate and stable operation.

Rich experience with turnkey soybean oil extraction. We owns rice experience of design, manufacturing and installation of soybean edible oil extraction plant with guaranteed high efficiency, high profit and reliable extraction process.

Process flow of soybean oil extraction equipment: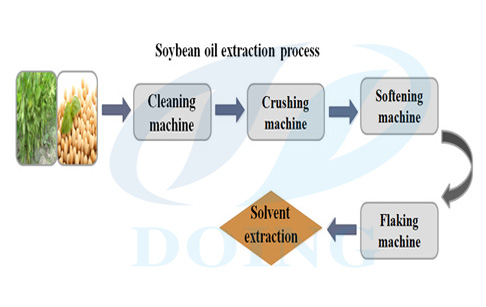 Soybean oil extraction equipment workshop

Major soybean oil extraction equipment: extractor, D.T.D.C desolventizer-toaster, stripping tower, dryer, condenser, absorber

Application of soybean oil extraction quipment:
Multiple oil seeds applicable extraction from soybean, cottonseed, rapeseed, camellia seed, sunflower seed, rice bran and corn germ etc


Prev Λ Cold oil pressing machine Next ν Soybean oil extraction machine
If you wanna to get more details about Soybean oil extraction equipment or the cost of related Solvent Extraction Plant , you can send E-mail to market@doinggroup.com. You can consult our professional engineer and specialized sales team with leave a message in below form.We will contact with you ASAP.You also can visit our factory in Henan,China.Get Detailed address.