Sunflower oil production line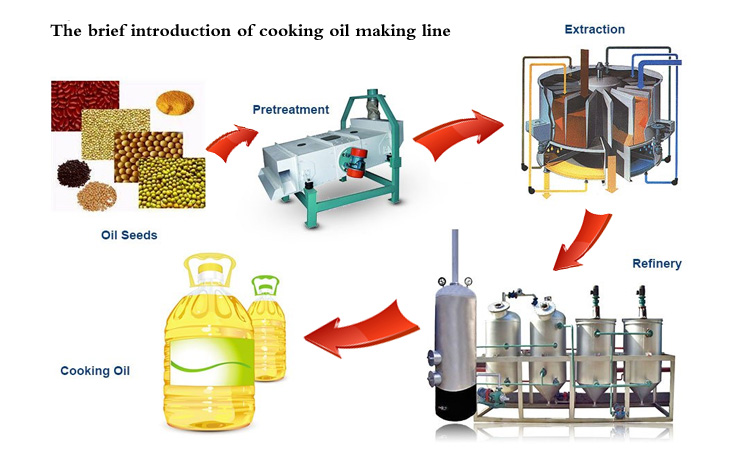 Sunflower oil production line

Full set Oil production line including: Oil Pretreatment and Prepressing equipment,Oil Extraction equipment, and Oil Refining equipment.
1.Oil Pretreatment
Oil seeds -- Magnetic box-- Cleaning Sieve-- Crusher -- Flaking roll -- Cooker -- Oil prepressing -- Cakes -- Solvent Extraction workshop

2.Craft flow of sunflower oil solvent extraction plant

Solvent-- Extractor--Mixed oil -- 1st and 2nd evaporation -- Stripping tower -- Crude oil

3.Craft flow for sunflower oil refining workshop
crude oil → degumming&dephosphorization → deacidification → drying → decolorization → deodorization → defatting → dewaxing → finished oil.
I. Oil pretreatment and pre-pressing equipment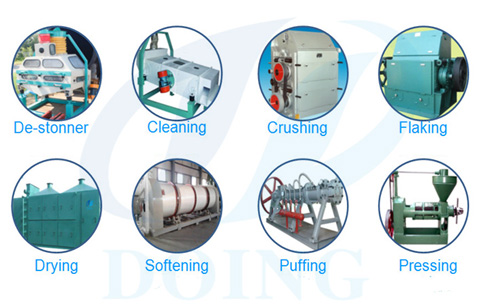 Sunflower oil pretreatment machine

1. Create a good production environment

2. Minimize the total oil loss, increase oil yield and output, also improve the quality of oil and cake meal.

3. Comprehensively utilize impurities and offal.

4. Perfectly match extraction production line, designing different production processes according to different oilseed.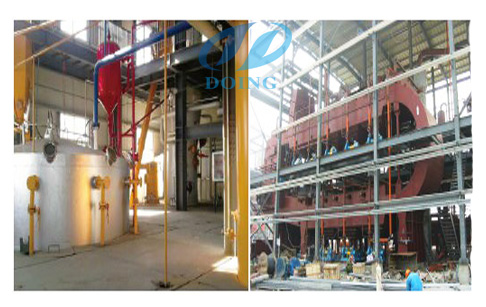 Cooking oil extractiuon machine

II. Oil extraction equipment

1.Adopting negative pressure evaporation can ensure excellent oil quality

2.Extraction system is highly adaptable and can adapt to different raw material

3.All equipment is provided with exhaust gas absorption systems with excellent absorption effect

4.Full energy-saving design utilizes heat energy for many times and saves steam consumption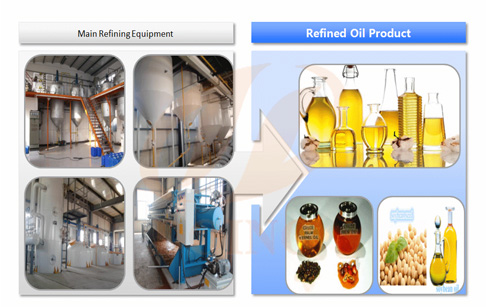 Cooking oil refining plant

III. Oil refining plant

Capacity: 10-1000T/D

Bleaching clay quantitative system

Freezing filtration system

Fatty acid recovery system

Heat supply system(heat conduction oil boiler)

Vacuum system


Prev Λ DTDC in cooking oil extractor Next ν Solvent recovery section in cooking oil solvent extraction plant
If you wanna to get more details about Sunflower oil production line or the cost of related Solvent Extraction Plant , you can send E-mail to market@doinggroup.com. You can consult our professional engineer and specialized sales team with leave a message in below form.We will contact with you ASAP.You also can visit our factory in Henan,China.Get Detailed address.