Palm oil fractionation plant
Date:2016-12-29 16:45:46 / Palm Oil Processing Plant /Give me the price / Leave a message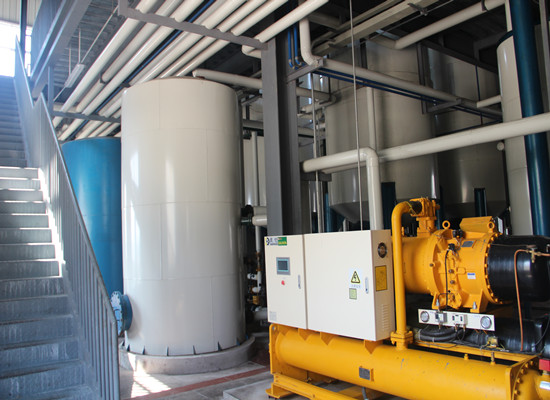 palm oil fractionation plant
Since palm oil is consist of triacylglycerol with different melting point.The main purpose of palm oil fractionation plant is to obtain oil low freezing point and a higher freezing stability, single-stage production of liquid oil fractionation freezing point at 10 ℃ hereinafter, stearin melting point 44-52 ℃, liquid palm oil for cooking and salad oil substitutes, while stearin used in frying oil, margarine and shortening production. After processed by the palm oil fractionation plant,the stearin and olein both can be sold.

Significance of palm oil fractionation plant:
1.Affect the oil use value:for making food product like shortening and margarine etc,if the olein in oil is low,the food will be more stable,and can storage longer time.
2.Some first grade vegetable oil has strict demand on the clarity,if the stearin is high in oil,the oil will be cloudy.
Work flow of palm oil fractionation plant:
Refined palm oil --Cooling--Crystallization --Filtering
1.Cooling:heat exchange to cooling the water and provide cold water for the whole sysetm
2.Crystallization:to storage oil,and cooling,mixing,it has special mixing stir and a whole water recycle system controlled by PLC. To control the temperature and water flow automatically. It can get crystal and growing the crystal,when the crystal is mature,you can pump it to the next filter.Through this palm oil fractionation plant you can get better filtering result.
3.Filtering:crystallized RBD palm oil is conveyed to membrane filter through a filter pump. Membrane filter is composed of filter plate, membrane and space plate. Oil slurry gradually enters into the space through the filter plate piece by piece. Liquid fat flows out by the corrugated channel of rubber membrane through the filter fabric and then enters the soft fat tank by closed pipe outside the filters frame, solid fat is leftover. Finally unloading the palm stearin from the plates.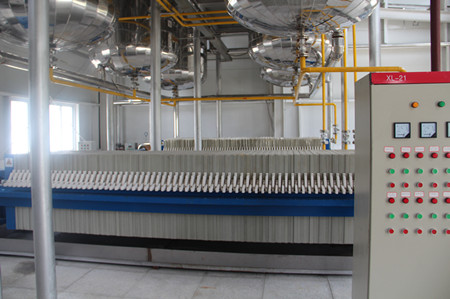 palm oil fractionation plant

The palm oil fractionation plant is also called dry fractionation,which can be divided into three types:batch type,semi-continuous and full continuous.We can arrange different palm oil fractionation plant according to customer's requirements.