Soybean oil press maintenance rules
Date:2016-12-29 16:32:51 / Cooking oil machine FAQ
Soybean oil press maintenance rules

Soybean oil press machine maintenance and maintenance in soybean production is great, improper maintenance will affect the squeezingeffect of soybean oil press, even cause equipment damage. How to maintenance is in the process of using learncourses. Today small for you to summarize the soybean oil press and daily maintenance maintenance rules.

Soybean oil press machine
First of all, after the use of soybean oil press for more than three days to lubrication of equipment inspection, to ensure that the gear box have enough oil. Bearing grease screw for each class in the work results, prevent dry grinding damage.

Secondly, various components of soybean oil press to do not have dust protection, dirt and other impurities. Pay attention to the quality of lubricating oil in gearbox inspection, if found to deteriorate, must be promptly replaced.

Again, press to reduce the amount of oil cake, or is not normal, should be soybean oil press screw out, check the screw, pressing bar, a wear ring cake, wear parts should be replaced.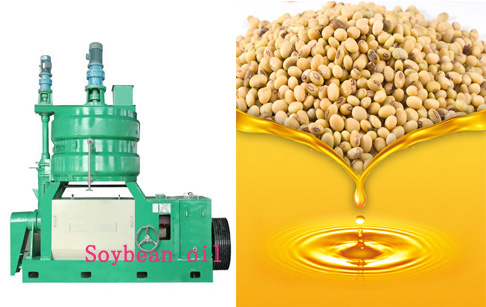 Soybean oil press machine
In addition, after the completion of the work in a timely manner to the residual in the bore fried cake is removed, and wipe the grease soybean oil press surface.

Finally, the soybean oil press long idle, to carry out a thorough maintenance on the equipment, and carefully to each parts are oiled, prevent rust, affect the next use.