DTDC in cooking oil solvent extraction plant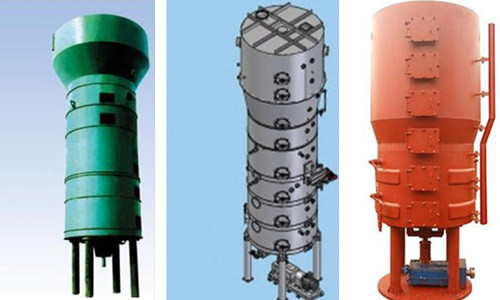 D.T.D.C. system in cooking oil solvent extraction plant

The D.T.D.C system in cooking oil solvent extraction plant is used to recycle the solvent and obtain high- quality finished meal.D.T.D.C system includes desolventizer,toaster,dryer and cooler,which is one of the best equipment of desolventizing in cooking oil solvent extraction plant, it can finish desolventizing, cooking and drying of the extracted meal.

Main Structure And Working Principle
Desolventizer-toaster is made of machine, layer, sieve-board, main axle, scraper, automatic material door, base,driver structure.
Wet meal is sent into desolventizer-toaster by sealed auger, and firstly drops on the heating plate of the first pre-desolventizing layer, then the meal is heated by indirect steam to remove part solvent. With the turning of the paddles, material drops to the next pre-desolventizing layer, then to another. And after three levels, material drops to the main desolventizing layer. There are some direct steam nozzles on the chassis of the layer which can spray direct steam with the pressure of 0.05~0.1MPa, thus the solvent in wet meal can be removed completely.After desolventizing, the water content in meal is high, so drying meal with hot air is necessary.

Advantages of D.T.D.C system
1. Reasonable steam spraying can keep the temperature of vapour phase low at the export of the D.T. And energy consumption also can be reduced greatly.
2. In airtight condition, desolventizing solvent meal effectively and adopting reasonable way to spray direct steam evenly. Compared with traditional desolventizing equipment, this machine can make the residual solvent in meal reach to minimum.
3. In each part of the D.T.D.C system, material particles have the same residence time, so products have high stability and quality.
4. The vapour phase temperature of D.T.D.C system can be achieved by automatically adjusting the amount of direct steam.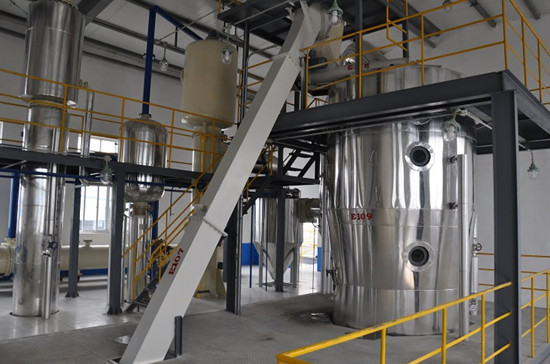 D.T.D.C system in cooking oil solvent extraction plant

Henan Doing Mechanical Equipment D.T.D.C system is an innovative desolventizer toaster dryer cooler designed based on customer's production requirement for cooking oil solvent extraction plant.Full automatic control not only reduces steam consumption but also makes operation simple and reliable for a superior finished product.

Prev Λ Solvent extraction plant suppliers Next ν Sunflower oil production line
If you wanna to get more details about DTDC in cooking oil solvent extraction plant or the cost of related Solvent Extraction Plant , you can send E-mail to market@doinggroup.com. You can consult our professional engineer and specialized sales team with leave a message in below form.We will contact with you ASAP.You also can visit our factory in Henan,China.Get Detailed address.