Sunflower oil refining plant-decolorization process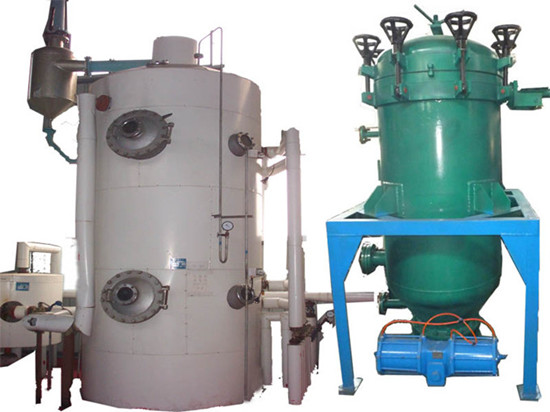 Sunflower oil decolorization process
Sunflower oil decolorization process in the sunflower oil refining plant is an essential part,Sunflower oil decolorization process aims at getting rid of the pigment in the crude oil,which affects the price and color of refinded oil.Through the sunflower oil decolorization process,we can get bright colors sunflower oil.
Brief introduction of sunflower oil decolorization process:

Because there is pigment in crude sunflower oil, the oil color is dark. In order to lighten sunflower oil color, we need to use the white clay to absorb the pigment away, inhaling the definite quantity de-coloring agent (active clay, active carbon) into the oil by vacuum,then they are continue stirred and heated for 25mins. After pumping the oil and clay mixture into vibrating filter to remove the waste clay, the sunflower oil decolorization process is finished. If you want to get light color oil, you need to add more white clay. The oil color can be controlled by clay amount.
Features of sunflower oil decolorization process:

1.Easy to operate and control.

2.Automatic and safe.

3.Highly efficient.

4.Environment-friendly.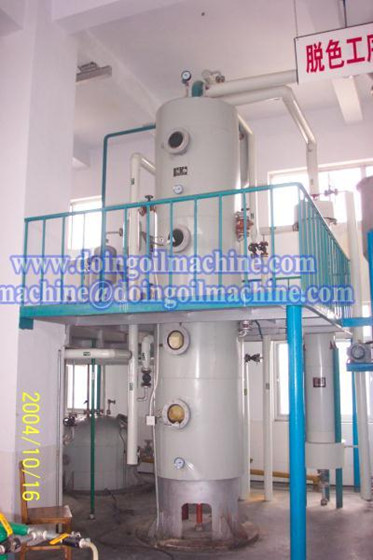 Sunflower oil decolorization process

Feel free to contact us through the below contact form to get more details of our Sunflower oil decolorization process.

Send us your requirements so we can offer you the tailor made soluations according to your situation. You will get a quick reply in one business day!

Prev Λ High efficiency rice bran oil plant Next ν Refined oil processing technology
If you wanna to get more details about Sunflower oil refining plant-decolorization process or the cost of related Edible Oil Refining Process , you can send E-mail to market@doinggroup.com. You can consult our professional engineer and specialized sales team with leave a message in below form.We will contact with you ASAP.You also can visit our factory in Henan,China.Get Detailed address.