Fragrant peanut oil press technology
Date:2016-12-10 17:20:58 / Industry Trends
General peanut oil making process adopts peanut pretreatment, pre-pressing and oil extraction process flows to get peanut oil. This oil making machine contains: Peanut , cleaning, shelling , crushing, flaking , steamed fried , pre- pressed peanut oil , peanut meal extraction , crude oil , refining , refined peanut oil. This kind of pressed peanut oil is featured by pure and virgin, is a favorite edible oil and fat in human daily life.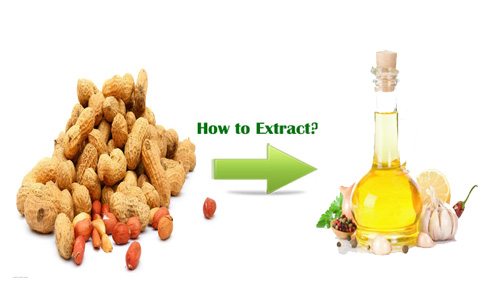 How to extract groundnut oil

Fragrant peanut oil uses high quality, carefully selected and fresh peanut as raw material. Fragrant peanut oil pressing machine use high temperature frying whole seeds, hybrid mechanical crushing, and chilling filtered pure physical method to produce pure and perfect flavor vegetable oil. Unique production process of peanut flavor enables rice peanut flavor during oil press machine processing, and no oil less in the refining process. In addition, peanut oil pressing machine maximizes the retention of nutrients in peanuts and life of the active ingredient.

Fragrant peanut oil press machine technology: high-quality peanuts, cleaning, broiling, smoke cooling, crushing, pressing, cooling, filtration, oil products.
Fragrant peanut oil pressing machine process introduction:

Fragrant peanut oil production contains two key processes of peanut seed frying and cold filter. Broiling processes generally use drum machines, direct fire, and heat source. Broiling time is 30-40min, Broiling temperatures of more than 180 ℃, requesting fried seeds evenly. Cold frying can remove red peel off peanut seeds quickly. Cooling and filtering processes generally use the cooling tank.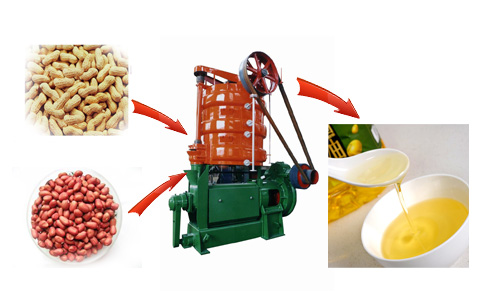 Peanut oil press machine

Advantages of fragrant peanut oil:

Fragrant peanut oil product quality meets national standards. Peanut oil has a special flavor, which is one of the best edible oil on earth. The flavor of peanut oil is light while using ordinary oil extraction and refining process. The use of high temperature steam frying and cold filtration process to produce fragrant peanut oil enables rice aroma and unique flavor of peanut oil. Fragrant peanut oil pressing machine is with recommendation to customers who requiring good flavor peanut oil.