Palm oil fractionation machine
Type: fractionation of palm oil on basis of melting points

Raw material : palm oil

Capacity: 10-500T/D

Major equipment: crystal jar, water-cooled screw chillers, membrane filter press

Application of palm oil fractiontion machine : new type oil fractionation technology applicable for palm oil, cottonseed oil, peanut oil, fish oil, chicken oil, algal oil, linseed oil

Palm oil fractionation technology adopts advanced palm oil processing technology of controlled cooling, crystallization, filtration and separation technology, obtaining palm oil with different melting points, like 33℃, 24℃, 18℃, 14 ℃,12℃,10℃,8℃,etc. This featured palm oil fractionation machine with fully computerized automation is featured by low investment, high liquid oil yield, high purity of solid fat, high profit etc.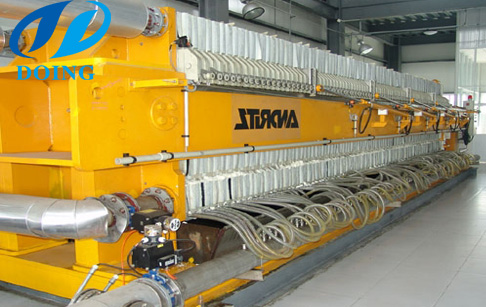 Palm oil fraction machine in our factory

Working principle of palm oil fractionation technology:

Palm oil is composed of triglycerides with a variety of melting points, which results in different melting point range of palm oil. Palm oil is divided into solid part and liquid part through utilizing different welding points and different solutions of various triglycerides composing oil.

On basis of difference of triglyceride properties, it creates related crystallization conditions so as to crystallize and separate from original solution with high purity. This process is called palm oil fractionation.

The liquid fraction (Olein) is used extensively as a liquid cooking palm oil in tropical climates. The liquid palm oil has competitive price withthe more expensive groundnut, corn and sunflower oils.

Flow chart of palm oil fractionation processing line: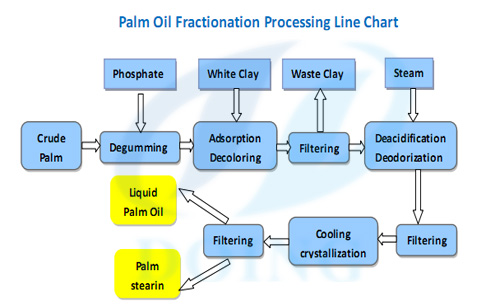 The complete palm oil fractionation processing line

Prev Λ High oil yield palm oil refinery machine Next ν Palm kernel oil fractionation
If you wanna to get more details about Palm oil fractionation machine or the cost of related Palm Oil Processing Plant , you can send E-mail to market@doinggroup.com. You can consult our professional engineer and specialized sales team with leave a message in below form.We will contact with you ASAP.You also can visit our factory in Henan,China.Get Detailed address.