How to make sunflower oil from sunflower seeds ?
Date:2016-12-07 15:53:22 / Cooking oil machine FAQ
Sunflower oil making machine
We recommend two models oil making machines for you to process sunflower oil. one is conventional screw type oil press machine and the other one is automatic oil press machine with vacumm filters. Both machines are pretty good in processing sunflower oil. The screw oil machine is much cheaper than the automatic oil equipment mainly for it do not have vacumm filters. If you want to get pure oil at one time, you should choose the automatic oil pressing machine, or you can even set up a mini small oil refining line to get the sunflower oil refined.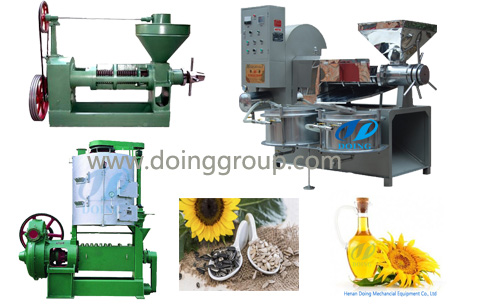 Sunflower oil pressing machine

How to make sunflower oil from sunflower seeds ?

Sunflower oil is produced from oil type sunflower seeds. Sunflower oil is light in taste and appearance and supplies more Vitamin E than any other vegetable oil. It is healthy, natural oil.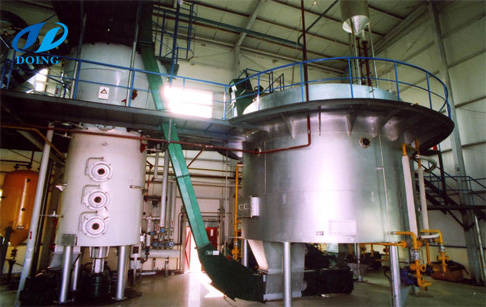 Cooking oil extraction machine
If you want to extract oil from sunflower seeds, there are some procedures you have to follw. First of all, you should clean the sunflower seeds, grind them, adjust the wet and tempertaure and expeller them with oil expeller presses to get crude sunflower oil. You can also choose a filter press or small scale oil refinery unit to refine your sunflower seed oil for cooking use.