Sunflower oil producting market
Date:2016-12-07 13:55:22 / Industry Trends
Everyone has seen a sunflower at least once in her or her life, but how many people know that this ubiquitous flower actually originated in North America? Native American tribes extensively used them as a source of fat. Every part of the plant from the stalks to the petals and even the seeds were used as a source of food and to prepare medicinal ointments. Over centuries, it has since travelled across the world multiple times, only to come back in different avatars. Sunflower oil has traditionally been used as cooking oil for generations of people across continents. However, it is also used to manufacture bio fuels and to prepare cosmetics, resins and lubricants. While the major producers of sunflower oil are the Ukraine, Russia and Argentina, there are a number of other countries that produce the golden liquid all over the world.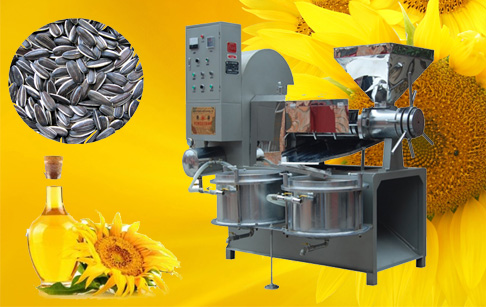 Sunflower oil press machine

Sunflower seeds contain typically about 25 — 35% of oil; their kernels account for about 55% of oil. The oil is a rich mixture of mono and polyunsaturated oleic and linolic acids. A number of different types of oils are produced depending on the fatty acid profiles of each variety and the technology and type of sunflower oil making machine in use.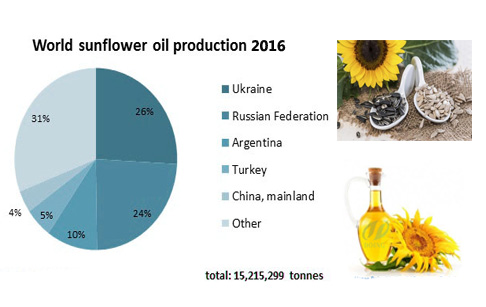 Sunflower oil producting market

There are oils that make one healthy, and those that don't. Sunflower oil is generally considered one of the healthiest of vegetable oils for consumption. It has a neutral taste and is low in saturated fat content. On the other hand, it is rich in Vitamin E which is a natural antioxidant, and also in beneficial fatty acids.These are known to prevent Cancer, protect against heart disease by lowering harmful cholesterol and promote general well-being by boosting the immune system against infections. The oil has also been known to promote hair
growth, healthy skin and is an ingredient in weight loss supplements.