Rice bran oil deodorization process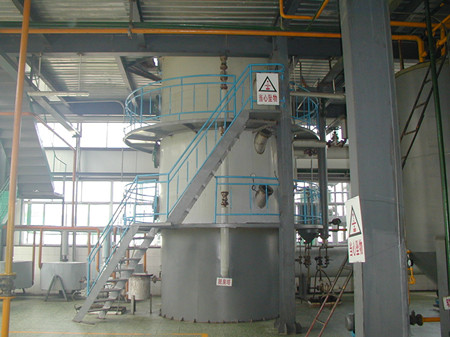 Rice bran oil deodorization process

Usually,the smell of the crude rice bran oil is not good,which will affect the oil storage and price.Through the rice bran oil deodorization process, we can remove off-flavor substances by means of steam distillation in the process of high temperature and high vacuum conditions.The rice bran oil deodorization process can also be used to refine other oil seeds,such as peanut,soybean etc.

Introduction of rice bran oil deodorization process:

After the decolorized oil pumped to the deodorization pot or the deodorization tower, it begins to heat. When the temperature reaches above 260℃, the direct steam is added to take the odors away. At the same time, the 0.5% moisture in the oil which is produced during rinsing section, needs be took out. Because of high temperature in the rice bran oil deodorization process, the dehydration is also finished at this step.
After that,the final oil will be refined once again through safety filter.

Key factors of rice bran oil deodorization process:

(1) Temperature: increasing the temperature causes a rapid increase in the vapor pressure of the odor substances can reduce the amountof direct steam, the peroxide is also beneficial in removal of the decomposition of carotenoid.High temperature for deodorization is favorable, but limited, too much will have adverse effects.

(2) Vacuum: Vacuum high, you can reduce the amount of direct steam to reduce deodorization time, reduce the loss of fat hydrolysis can be obtained free fatty acids containing low-refined oil. There is also help prevent high temperature oxidation grease. Generally use three steam jet pump, if necessary, available four steam jet pumps.
(3) Steam rate:if the rate is high, it can shorten the deodorizing time.Empirically derived optimal conditions deodorized oil by the amount of steam was 125 kg / hr.
(4) deodorization time: shorter is better, but also need to remain for some time in the deodorization temperature (called dwell time) in order to improve the stability of oil and fat. Usually intermittent deodorization need 3-8 hours ,continuous deodorization 15 to 20 minutes.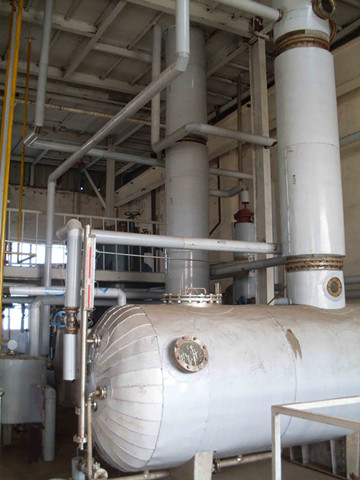 Rice bran oil deodorization process
We can supply batch type ,semi-continuous and full continuous rice bran oil deodorization process,also,we can design and manufacture different rice bran oil deodorization process according to your quantity of raw material and requirement.

Prev Λ Chemical refining rice bran oil Next ν Oil refining machine
If you wanna to get more details about Rice bran oil deodorization process or the cost of related Edible Oil Refining Process , you can send E-mail to market@doinggroup.com. You can consult our professional engineer and specialized sales team with leave a message in below form.We will contact with you ASAP.You also can visit our factory in Henan,China.Get Detailed address.