Groundnut oil mill plant
Date:2016-10-29 11:00:34 / Edible Oil Refining Process /Give me the price
The groundnut oil mill plant is in great demand in different countries where there is significant production of groundnuts/peanuts. The groundnuts is considered as the 'King of all Oilseeds'. The groundnuts/peanuts oil is very healthy and more suitable for human consumption. We are the one professional manufacturer and exporter of providing complete groundnut oil mill plant.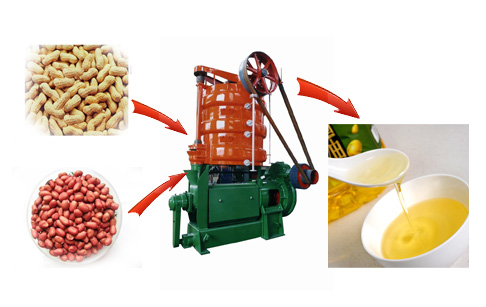 Groundnut oil press machine

Oil percentage in groundnut is 46-50%

The different machines included in the groundnut oil mill plant :

1) Groundnut decorticator- Separates the husks and kernels.

2) Groundnut oil expeller- Crushes the groundnut kernels and gives oil.

3) Steam boiler- Provides steam to the oil seeds and softens them.

4) Oil filter - Filters the crude groundnut oil and makes it transparent and pure.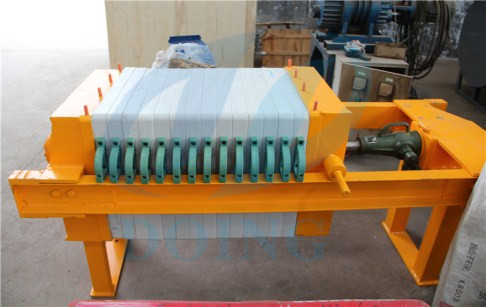 Oil filter

There are different capacities available for the groundnut oil mill plant. We can provide small scale as well as large scale groundnut oil plants. The starting crushing capacity is of 3-TPD, 6-TPD, 10-TPD, 100-TPD, 200-TPD, 300-TPD and so on.

We personally own and operate a 30-TPD groundnut oil mill plant over 20 years. This has made us gain the perfect know-how about the edible oil plant and today we are positioned to provide expertise on this. The machinery is operated only by 2-3 persons. The filtered groundnut oil is considered best and can be consumed directly. There is no special requirement for the refining of groundnut oil; as filtration itself makes the oil free from harmful contaminents. The entire groundnut oil mill plant is designed, manufactured, supplied and started by us. The production and test run of the oil mill plant is also undertaken by our team of engineers and technicians. The client has to provide the space and building where the plant is to be installed. The whole groundnut oil mill plant will be based on turnkey project basis from start to end.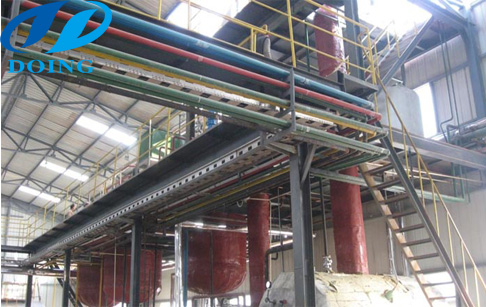 Groundnut oil mill plant

We have been engaged in groundnut oil mill plant industry for decades, we have rich experience and practical cases. If you want to start this business, we are your reliable choice. We can provide the necessary guidance and further useful details.