Cleaning machine of cooking oil pretreatment and pressing line
Date:2016-10-18 18:53:05 / Cooking Oil Processing Machine /Give me the price / Leave a message
The cleaning machine of cooking oil pretreatment and pressing line is designed to remove the impurities in the raw materials, such as stones, plant leafs, straws, dust, iron impurities etc. The cleaning machine usually includes cleaning sieve, destoner, magnetic separator and dust remover machines, etc. The cooking oil cleaning machine can process various oil seeds.
Main cleaning machines:

Cleaning sieve:using sieves to clean the stone, straw and other inpurities in oil seeds.This kind of cleaning machine includes vibrate screen,double cylinder screen,rotary flat sieve and so on.

Cleaning sieve of cleaing machine

Magnetic drum:it is used for clearing the iron impurity in the oil seeds which will be harmful to the machine.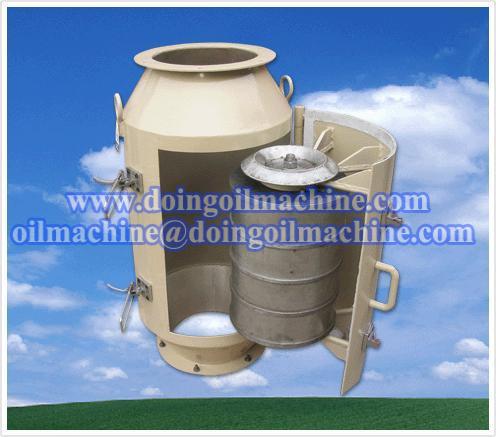 Magnetic drum of cleaning machine

Destoner:this kind of cleaning machine aims at removing stones in the oil seeds,in order to improve the oil quality and protect the cleaning machine and other pressing machine.

Destoner of cleaing machine

Advantages of cleaning machine:

1. Increasing the oil yield, reducing oil loss.

2.Improving the quality of oil,cake and meal.

3.Adding processing capacity of cleaning machine and pressing machine.

4.Ensure safe working and clean working environment.

Feel free to contact us through the below contact form to get more details of our cleaning machine.Send us your requirements so we can offer you the tailor made soluations according to your situation. You will get a quick reply in one business day!