Palm oil processing machine
Date:2016-10-10 11:16:38 / Palm Oil Processing Plant /Give me the price
Palm oil processing machine
If you want to start your own palm oil production business and plan to buy machines for your oil mill, you are in the right place! We are reliable manufacturer and supplier of palm oil processing machines, offering quality equipment with competitive cost and sincere service. As one of the leading company of palm oil machine, we spent years' study and research to offer our customer the best business plan along with matched processing unit.

Palm oil mill plant

Palm oil provides many uses from being used as fuel for automobiles to a range of food applications. The palm oil industry has rapidly increased recent years. In this guide, we will discuss the production of palm oil, the world market, the use of palm oil processing machines and the growth and harvest of the oil palm tree.

Manufacturing process of palm oil

Before the use of palm oil processing machines, the palm oilseed starts at the plantation. Palm oil comes from the fruit of the oil palm. The oil palm tree has an average lifespan of about 25-30 years and produces fruit bunches from 3 years after field planting. A single bunch of oil palm weighs between 10-25 kg and contains up to 3,000 fruitlets. With the use of palm oil processing machine, each step continues to the next. Palm oil is made by pressing the mesocarp of the fruit once the nut is removed.



Palm oil processing machine
1.The first step is to harvest the palm fruit and remove the fruitlets from the bunch.

2.Threshing is either done manually or with the use of palm oil processing equipment.

3.During the sterilization process, the fruit is partially cooked in heat to stop the enzymatic reactions that lead to oxidation.

4.For the digestion process, the palm fruit is crushed before it reaches extraction and heats the pulp to maximize the amount of oil.

5.Once the crude palm oil is expelled from the pulp in palm oil press machine, it will be filtered in a clarifying tank to remove excess moisture.

6.Once the oil has been refined and thoroughly checked for fat content and moisture, it is then ready to be exported as cooking oil. (Related article: Palm Oil Refining Plant)

Palm oil processing market

Palm oil is considered as the most efficient oilseed crop as just 1 hectare of palm produces up to 10x more oil than other leading oilseed produce. Over 53.67 million tons of Palm oil is produced every year while 40.78 million is exported across the globe. The top leading manufacturers of palm oil achieve as much as 8 tons of oil per hectare each other. Indonesia and Malaysia are the two major palm oil manufacturing market as they produce almost eighty-five percent of the world's palm oil with Indonesia in the lead at 50.1% and Malaysia at 35%.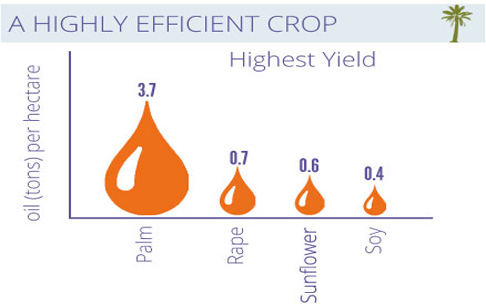 Palm oil machine market

World market of Palm Oil According to recent reports published by the Grand View Research, the Palm oil market is expected to reach to at least $88 billion by the year 2022. With the ever-growing demands of bio-fuel and growing health concerns across the globe, Crude palm oil is expected to increase in growth of 7.5%. Other countries that produce palm oil include Columbia, Thailand, Nigeria, Ecuador and Papua New Guinea.
Application of palm oil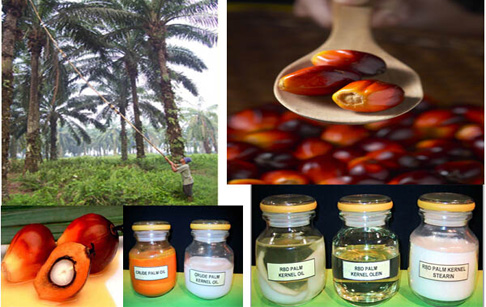 Palm oil and palm kernel fruit

There is a large variety of uses as more than 90% of palm oil is used in food-related applications. Palm oil contains about 50% saturated fat, rich in antioxidants and cholesterol-free. Due to the lack of trans-fat, palm oil is a healthier substitute for other oils like canola and soybean oil. Products that also use palm oil include soaps, drilling mud, plastic, lotions, skin care products, beauty products and even biofuel for automobiles. Click here if you are interested in Palm Oil Processing Plant Cost.

Supply contract manufacturing service for meeting your palm oil making requirement and ensure the real value to you. Contact us to get more details on palm oil processing machine! We will do our best to serve you!