Cotton seed oil press machine
These are 20% protein, 20% oil and 3.5% starch in cottonseed. Cottonseed is a common raw material oil seeds in some countries. Cottonseed oil is used for salad oil, mayonnaise, salad dressing, and similar products because of its flavor stability. Cottonseed oil making process usually uses Cottonseed Oil Press Machine and Cottonseed Oil Extraction Machine. The follow picture is a detail introduction about cottonseed oil pretreatment and pressing process flow: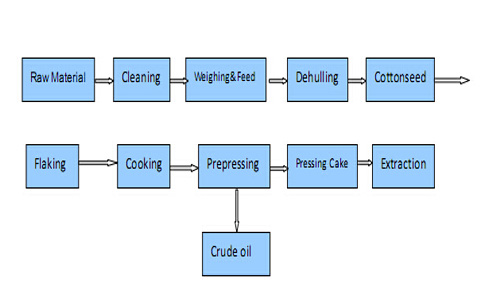 Cotton seed oil press machine line

Cottonseed pretreatment equipment and cottonseed oil press machine designed by our factory absorbs superior designs of multiple separation processes, vertical steaming and stir - frying cauldron, and complete dust removal system so as to achieve the best quality cottonseed for pretreatment. High purity cottonseed makes it easily to obtain super thin and qualified flakes from flaking machine smoothly and safely.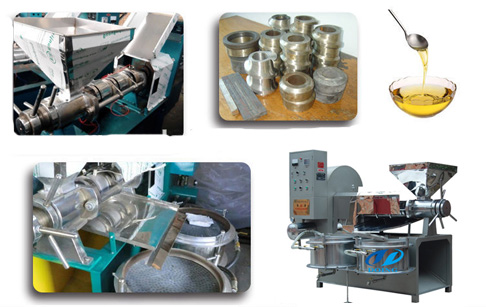 Cotton seed oil press machine
Cotton seed oil press machine advantage:
1.Ourcottonseed oil press machines have the high quality and high performance. We use the stainless steel instead of the carbon steel.
2.Our welding worker should get the certificates and our electric machines all imported from Germany.
We can supply design, manufacture, installation, calibration and after service of cotton seed oil press machine pretreatment.

Prev Λ Plate oil filter press of cooking oil machine Next ν Oil mill plant
If you wanna to get more details about Cotton seed oil press machine or the cost of related Oil Press Machine , you can send E-mail to market@doinggroup.com. You can consult our professional engineer and specialized sales team with leave a message in below form.We will contact with you ASAP.You also can visit our factory in Henan,China.Get Detailed address.